Discovering the most favorable prices during your shopping is truly delightful, but it can be quite challenging to compare the product prices over time. The price of a product on various retail platforms can fluctuate significantly because of current sales, discounts, and other factors that contribute to lower price points. You will experience this when shopping at renowned retailer platforms like Home Depot.
Shoppers who strive for optimal value wait for the ideal moment for discounts. However, discovering when and how prices will alter for a specific item can be a daunting task.
Hexowatch is an easy-to-use tool that can send notifications when a Home Depot product is on sale. It is the best option for anyone who wishes to monitor price changes on Home Depot without having to enter the product page several times during the day for the price check.
While some platforms do offer their own monitoring solutions, Hexowatch goes above and beyond by offering a tool capable of monitoring changes across all product pages. It provides the convenience of receiving restock alerts for Home Depot, making it an all-in-one solution.
Does Home Depot have price alerts or a Home Depot price tracker?
Numerous retail platforms have their own integrated systems for monitoring price fluctuations and delivering alerts to users. Costco, for example, provides valuable price trackers that greatly assist consumers.
The notifications stock alerts or price trackers are beneficial to individuals seeking to promptly acquire products when they become available at discounted prices. However, Home Depot lacks an official Home Depot price tracker that will send customers notifications regarding the latest price changes on its platform.
Although mobile text alerts of Home Depot do help customers stay updated on recent products and promotions, they are not the most suitable option when you need to monitor a specific product on this website.
The good news is that Hexowatch can serve as a Home Depot price tracker and help you monitor price changes on Home Depot in just a few clicks.
How to monitor Home Depot product availability and price changes with Hexowatch?
It's super easy to set alerts on Home Depot price changes using Hexowatch as all you have to do is follow 4 easy steps mentioned below.
You can monitor Home Depot products using one of the 2 options: visual or HTML monitoring.
Here are the steps for each option:
Monitor Home Depot price changes with visual monitoring
Step 1: Retrieve the page URL
To start the process of visual monitoring, visit Home Depot's official website (www.homedepot.com/) and copy the URL of the specific page you want to set alerts on Home Depot price changes.
Step 2: Choose the Hexowatch visual monitoring
Proceed to the Hexowatch dashboard and click on "New Monitor" to access the monitoring options. Choose visual monitoring as your preferred option. The latter will allow you to add a single URL or multiple URLs for comprehensive tracking.
Step 3: Paste the page URL in Hexowatch
Now, paste the URL of the copied Home Depot product page into the designated field in Hexowatch. Once done, click on the "Preview" button to proceed and preview the page for monitoring.
Step 4: Start monitoring
Next, set up your Home Depot monitoring preferences according to your needs. Adjust the monitoring frequency, select the appropriate proxy mode, choose your preferred alert channels, and more. Once you have personalized these settings, simply click the "Start monitoring" button to start the monitoring process.
Monitor Home Depot price changes with HTML monitoring
Step 1: Copy the Home Depot page URL
To begin, visit the Home Depot website and locate the specific product page that you want to monitor. Copy the URL of that particular page for further use.
Step 2: Choose the Hexowatch HTML monitoring
In the Hexowatch platform, navigate to the monitoring options and choose HTML Element Monitoring. This feature enables you to precisely monitor and track a specific element on the product page with accuracy and precision.
Step 3: Insert the product page URL and specify the element
After copying the URL of the product page, paste it into the designated field in Hexowatch. Proceed by clicking on "Preview" to continue. Then, carefully indicate and select the specific element on the page that you want to monitor.
Step 4: Start monitoring
Now that you have chosen the element, it's time to select the frequency of checks and your preferred method of receiving notifications for any changes detected by Hexowatch. Once you have customized these settings, click on the "Start monitoring" button to initiate the monitoring process.
Hexowatch will then begin monitoring the page according to your specified preferences, ensuring you stay informed about any relevant updates.
---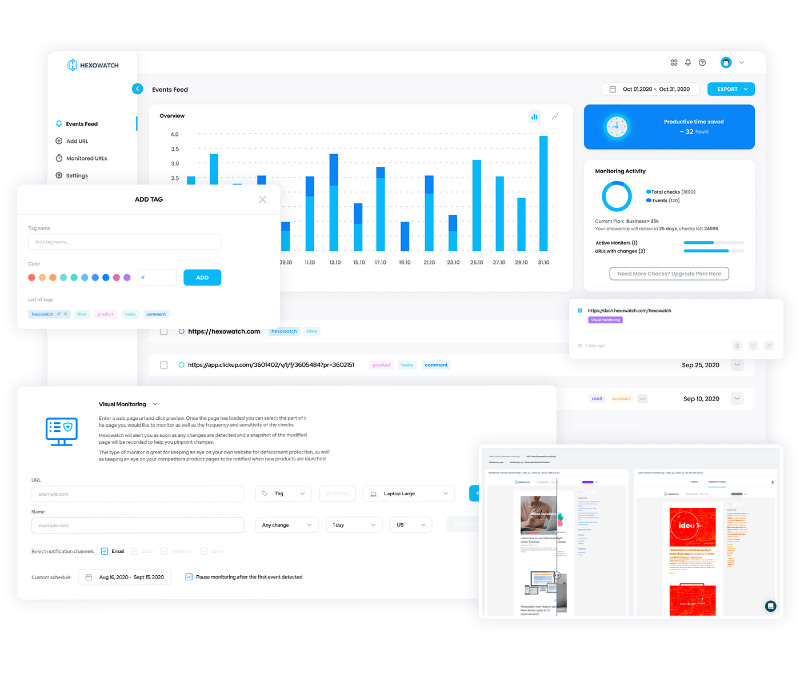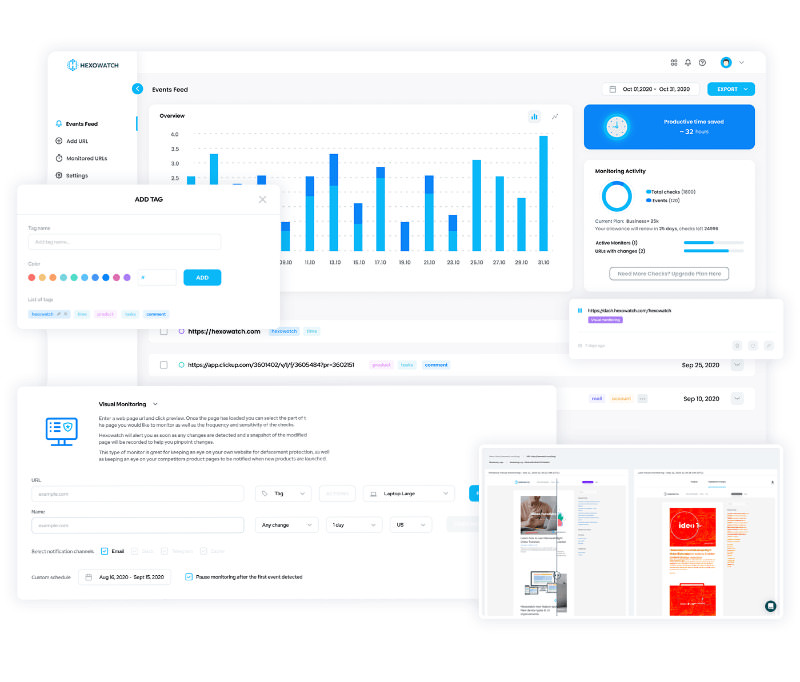 Automate page change monitoring with Hexowatch
Hexowatch is your AI sidekick to monitor any website for visual, content, source code, technology, availability, or price changes.

Hexowatch works 24/7 to help spot trends, spy on your competitors, visually check your website, keep an archive of every change and turn any website into your own private data source accessing changes as a downloadable CSV file, google sheets, or via Zapier.

Monitor any website and get started in minutes – no software, proxies, or programming required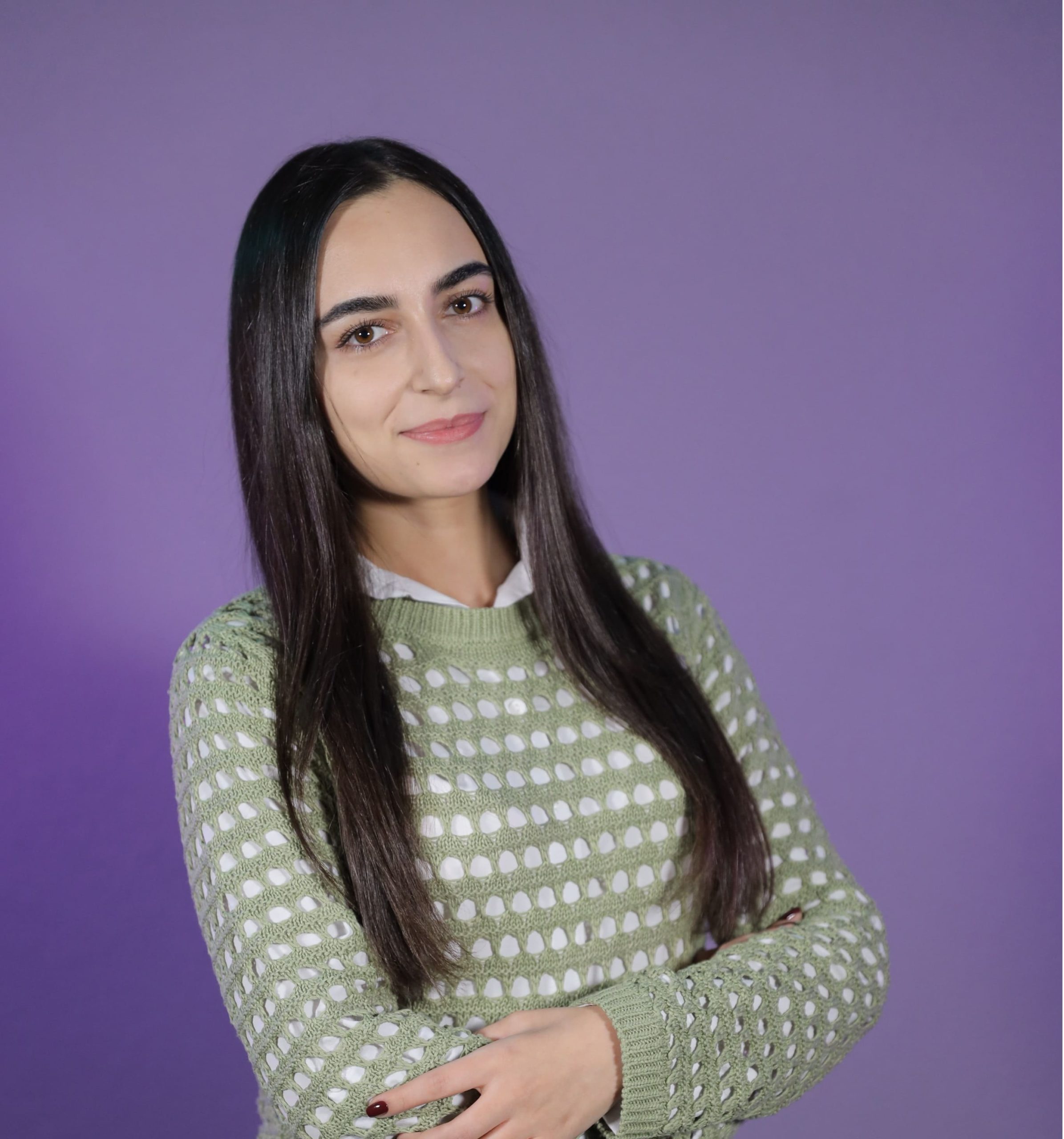 Content Writer | Marketing Specialist
Experienced in writing SaaS and marketing content, helps customers to easily perform web scrapings, automate time-consuming tasks and be informed about latest tech trends with step-by-step tutorials and insider articles.
Follow me on Linkedin