Our Hexowatch dev squad has been buzzing around the clock, diving deep into the matrix of codes and algorithms 🚀. Our mission? To tackle the notorious challenge of false positives.
False positives are alerts that can be triggered even though no visible changes occurred due to a wide range of different factors, from pages not loading to small discrepancies in how pages load.
I'm happy to announce that after deploying these changes, we already have seen a 70% decrease in false negatives being reported ⚡.
But wait… there's more!
Ever had those moments where you wished you could just snap and get all your monitored URLs and alert counts in one neat report to send to clients?
This was a popular user request, and I'm happy to share we now have an export to CSV/Google Sheets option in our monitored URLs section. This is ideal if you need to send top-level reporting to clients featuring all the monitored pages and alert counts 🔥.
---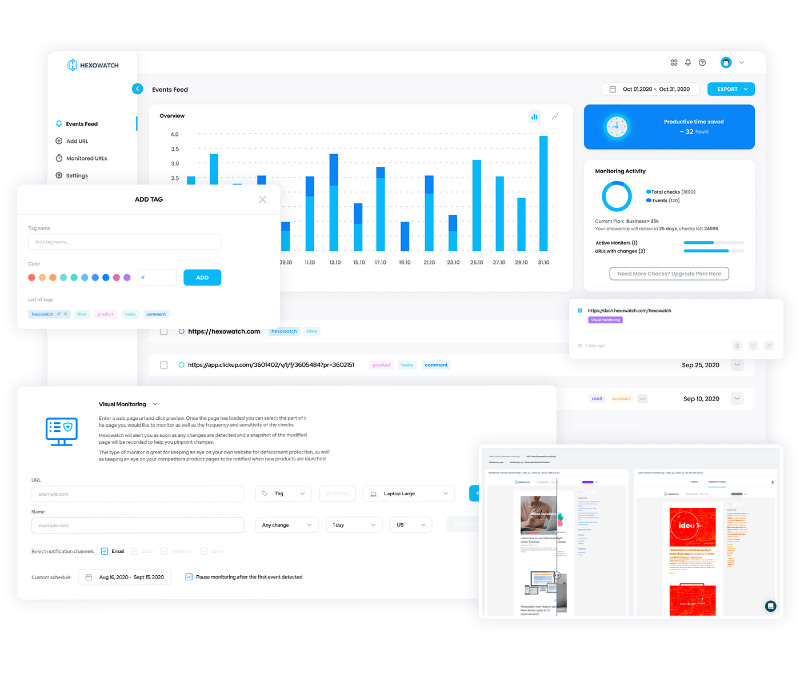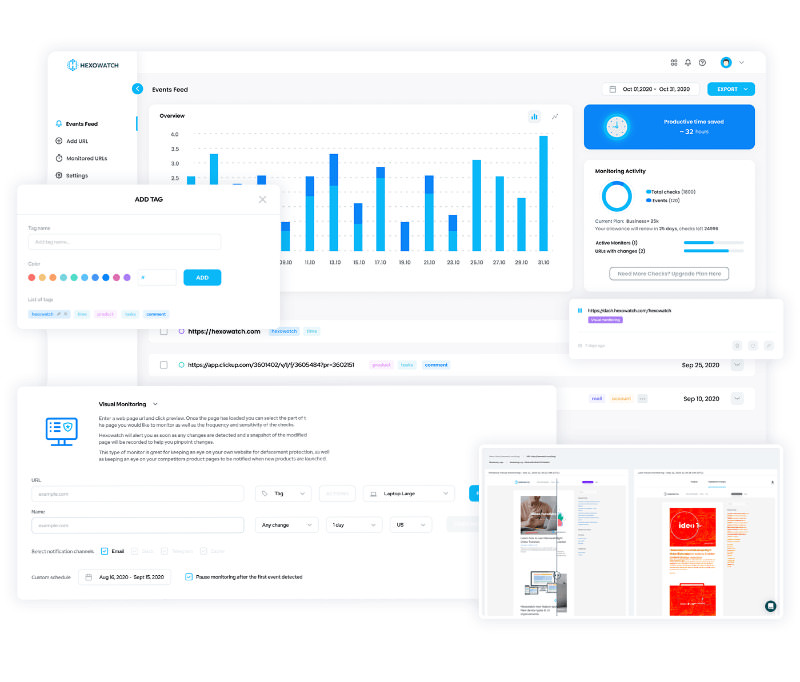 Automate page change monitoring with Hexowatch
Hexowatch is your AI sidekick to monitor any website for visual, content, source code, technology, availability, or price changes.

Hexowatch works 24/7 to help spot trends, spy on your competitors, visually check your website, keep an archive of every change and turn any website into your own private data source accessing changes as a downloadable CSV file, google sheets, or via Zapier.

Monitor any website and get started in minutes – no software, proxies, or programming required
CMO & Co-founder
Helping entrepreneurs automate and scale via growth hacking strategies.
Follow me on Twitter for life behind the scenes and my best learnings in the world of SaaS.