According to recent statistics by Global Newswire, 95% of customers read online reviews before buying a product. Another statistic by Trustpilot revealed that 89% of global consumers consider checking online reviews as a part of their buying journey. 
Moreover, more than 85% of consumers haven't bought a product because of negative reviews.
These numbers come to prove the importance of online reputation management. But what is it, and how can you manage your online reputation effectively?
In this article, we will delve into the concept of online reputation management and provide valuable online reputation management tips to help you effectively manage and enhance your online reputation.
Ready? Let's dive in now!
What is online reputation management?
Online reputation management, or ORM, is the way to manage and maintain the positive image of your brand, business, or person online. A good online reputation can lead .to customer trust, and even generate more sales.
Although PR and ORM may be confused with each other, they aren't actually the same. PR builds relationships and creates a positive outlook for a brand both online and offline. ORM achieves the same goal with the help of online reputation monitoring and managing the brand's reputation online.
In short, PR and ORM are 2 different strategies for managing the perception of your brand.
Main ORM media channels
ORM utilizes four major media channels to manage online reputation effectively:
| | | | |
| --- | --- | --- | --- |
| Paid media | Earned media | Shared media | Owned media |
| Sponsored influencer content | News sites | Facebook | Website |
| Sponsored blog posts | Research papers | Instagram | Case studies |
| Social media ads | Radio mentions | Twitter | Blog |
| Google ads | Press releases | LinkedIn | Videos |
| | Influencer content | YouTube | Infographics |
| | Blog features | Pinterest | App content |
Why online reputation management is important for your business
Having a good online reputation is important as it affects your sales. If you have a negative online reputation, you will hurt your brand's trustworthiness.
Below you can find a few reasons why online reputation management is crucial for your business:
It affects your buying decisions: The first thing shoppers do before buying a product is to look at the reviews it has on various websites. If they see negative reviews, they will avoid buying the product.
It helps you cope with negative reviews: No matter how perfect your product is, you will sooner or later get negative reviews. The worst scenario for you is leaving the negative reviews unanswered. Remember that handling customer complaints as soon as possible will help your online reputation and make customers spend more on future purchases.
It gives you valuable feedback: If your customers start complaining over the same feature multiple times, it means there is something that needs to be fixed. Read each review carefully and collect useful insights for the improvement of your products.
How to manage your brand's online reputation?
If you want to avoid the effects of negative reviews, you need to manage your brand's online reputation carefully.
Here are a few online reputation management tips you can start implementing for the positive image of your brand:
1. Audit your online reputation
You can start auditing your online reputation by reviewing your website and blog, social media profiles, paid ads, and any other websites where you have a profile created for your business.
The easiest way to start is to run an incognito search on your brand name and see what comes up. Do you really like what you see or it is full of negative stuff that can harm your online reputation?
Once you find it out, you can divide the assets into 2 categories. The first category includes the assets you own, while the second one includes the ones you don't.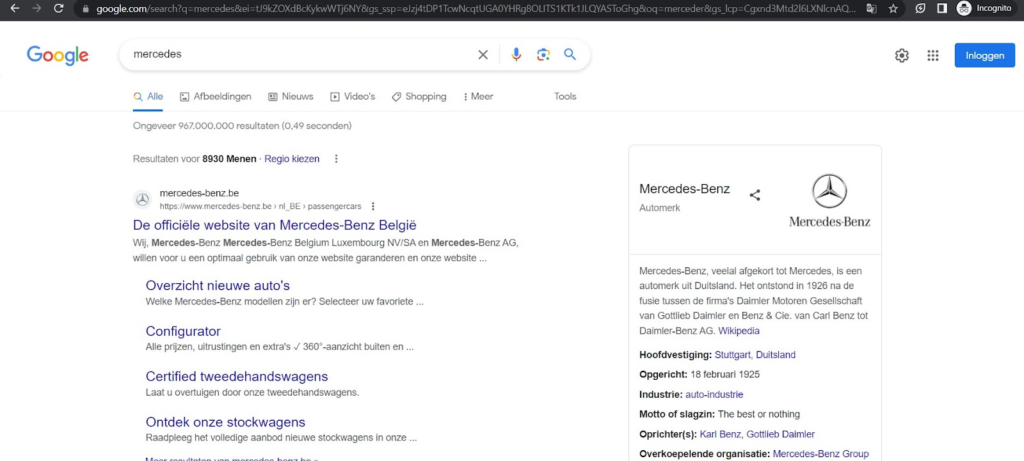 2. Prioritize your ORM tasks
To streamline this process, you can leverage the Impact Matrix to determine the priority of your tasks:
🔸 Quick wins: These tasks are relatively simple to accomplish and yield significant business benefits. By addressing quick wins first, you can enhance your online reputation and generate positive results.
🔸 Big bets: While big bets require more effort and resources, they offer a substantial business impact. These tasks involve strategic initiatives that can significantly shape your online reputation and contribute to long-term success.
🔸 Fill-ins: Fill-ins are less resource-intensive tasks with a lower business impact. Although they may not have an immediate and substantial effect on your reputation, they still play a role in maintaining a comprehensive ORM strategy.
🔸 Thankless tasks: These tasks demand considerable effort but offer a limited business impact. Although it may be tempting to prioritize them, it's crucial to assess their potential value and allocate resources wisely to more impactful areas of reputation management.
3. Start online reputation monitoring
By prioritizing your ORM tasks using the Impact Matrix, you can ensure that your efforts are focused on activities that yield the greatest benefits for your online reputation.
There are so many tools you can use to monitor your online reputation. For instance, tools like Hexowatch will alert you whenever someone mentions your brand on a specific website.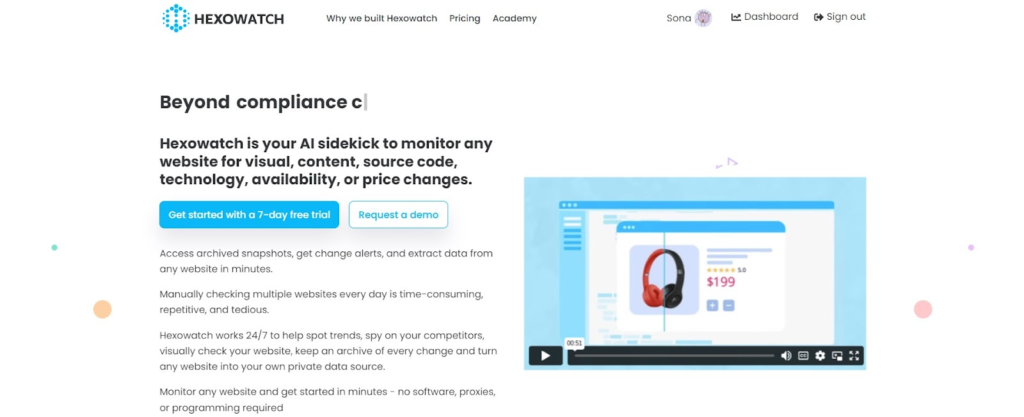 Just choose the monitoring type, enter the page URL and you are done! You will get an alert when any changes occur on the web page.
This will help you react to negative reviews faster, addressing them before they escalate further. By staying proactive and well-informed, you can mitigate potential reputation risks and maintain a positive brand image in the online sphere.
4. Develop a crisis management strategy
Besides creating your online reputation management strategy, it's a good idea to have a crisis management plan in case things happen in life.
Online reputation monitoring tools like Hexowatch will help you manage the crisis by alerting you when negative reviews appear on your website. Once you get the alert, you can enter the website and handle it by communicating with the customer who's not satisfied with this or that feature of your product.
You should also keep an eye on industry trends and news to see what kind of changes may have an impact on your business, depending on your industry. You can use Hexowatch to monitor industry trends too. It's super easy and doesn't require any special skills.
5. Encourage customer reviews online
Remember that it's not allowed to directly pay the customers and ask them for positive reviews.
However, you can send post-purchase emails and incentivize your customers to leave a positive review if they're satisfied with your products. You should make this process as easy and straightforward as possible because no one will waste their time trying to find how they should write a review for you.
You can also encourage your customers to contact your support team if they face any problems or they're not happy with the product.
6. Manage negative reviews
Responding to negative reviews is a valuable practice in online reputation management. Here are some essential tips to consider when engaging with such reviews:
🔸 Quick response time: Aim to address negative reviews promptly. This demonstrates your commitment to customer satisfaction and shows that you value feedback.
🔸 Politeness and courtesy: Maintain a respectful tone in your responses. Remember to empathize with the customer's concerns and remain professional throughout the interaction.
🔸 Acknowledge mistakes: If you or your business made an error, it's crucial to acknowledge it honestly. Taking responsibility shows transparency and a willingness to learn from missteps.
🔸 Public response: Respond to negative reviews publicly whenever possible. This allows others to witness how your brand handles criticism and showcases your dedication to resolving issues.
🔸 Offer solutions: Provide dissatisfied customers with options to make amends. This can include offering a refund, credit, discount, or replacement. Tailor your resolution to the specific situation to demonstrate your commitment to customer satisfaction.
🔸 Engaging with published reviews: When encountering published reviews, especially from reputable sources, reach out to the author if you can provide evidence of inaccuracies or demonstrate improvements based on their feedback. This can help address any potential misunderstandings or outdated information.
To sum up
Bad reviews and bad press can happen to anyone, no matter how perfect your company is.
You can create a detailed online reputation management plan to ensure you are ready for any kind of PR nightmare.
Hexowatch will help you keep an eye on all the negative and positive reviews and what exactly people are talking about your brand. All you have to do is monitor the web page you need and you'll get real-time alerts via your preferred channel whenever there are any changes on the web page. 
---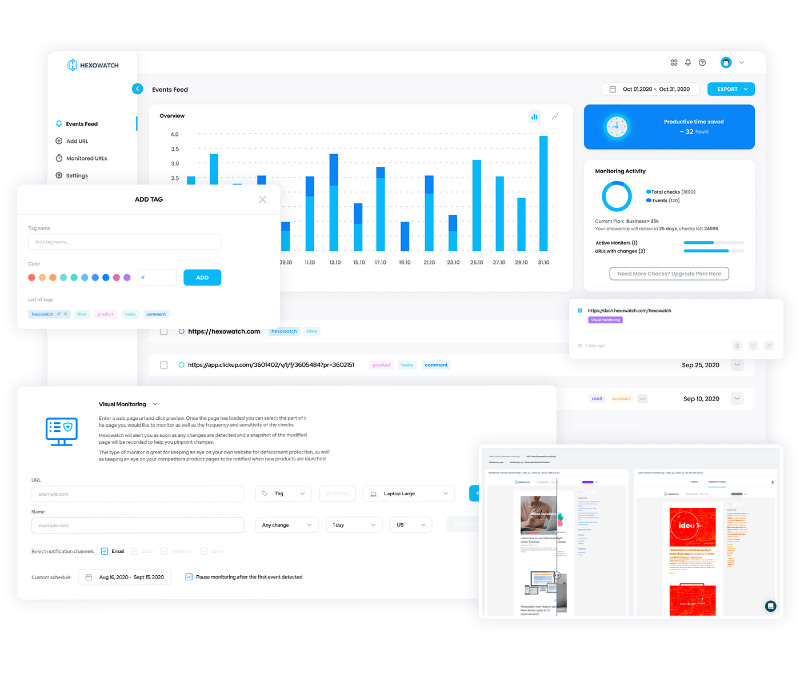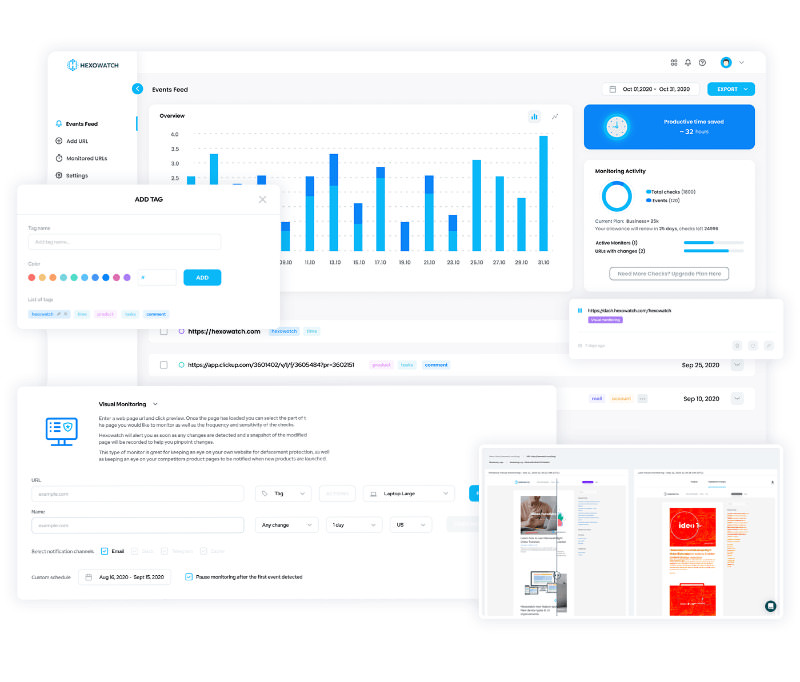 Automate page change monitoring with Hexowatch
Hexowatch is your AI sidekick to monitor any website for visual, content, source code, technology, availability, or price changes.

Hexowatch works 24/7 to help spot trends, spy on your competitors, visually check your website, keep an archive of every change and turn any website into your own private data source accessing changes as a downloadable CSV file, google sheets, or via Zapier.

Monitor any website and get started in minutes – no software, proxies, or programming required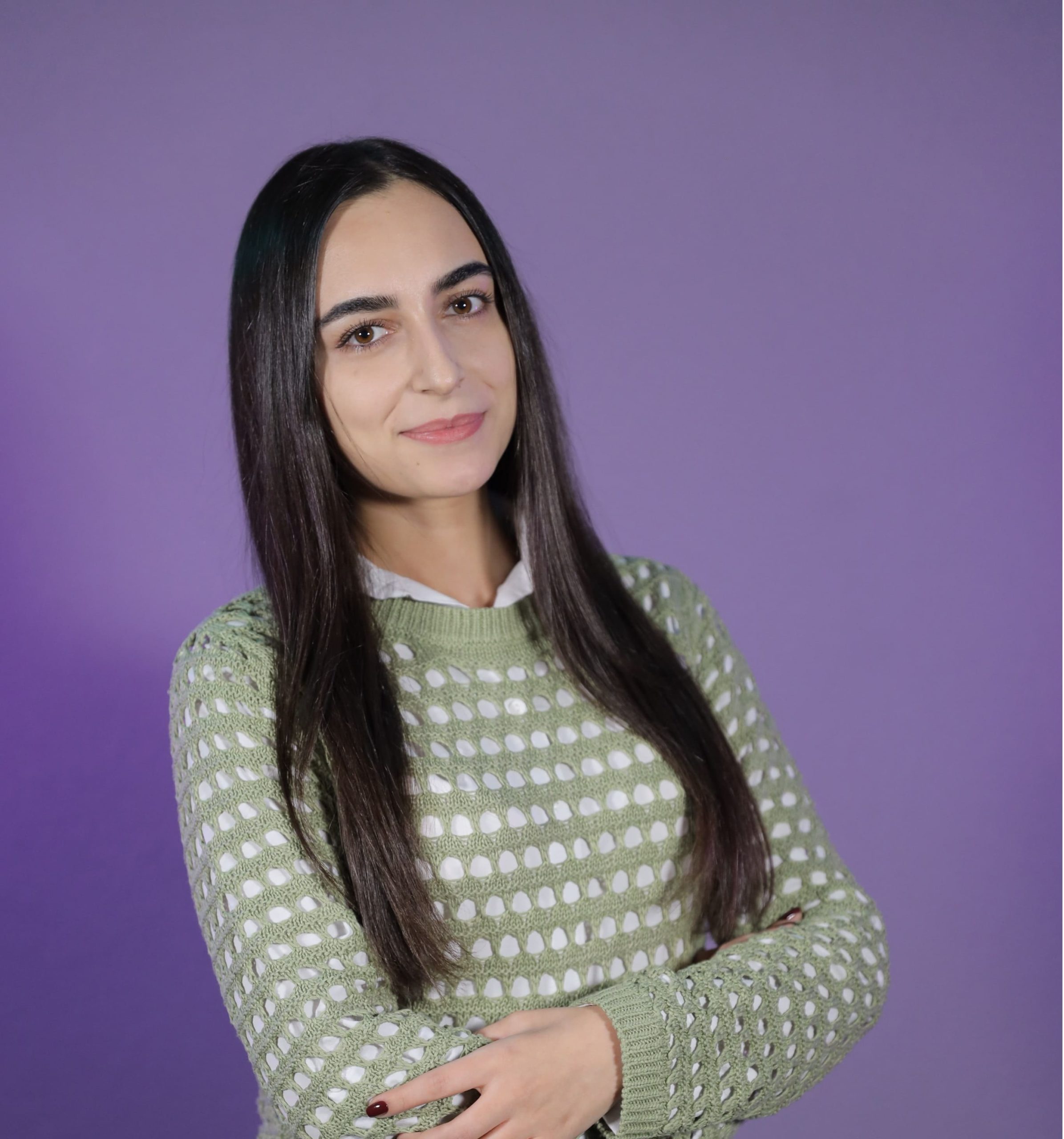 Content Writer | Marketing Specialist
Experienced in writing SaaS and marketing content, helps customers to easily perform web scrapings, automate time-consuming tasks and be informed about latest tech trends with step-by-step tutorials and insider articles.
Follow me on Linkedin