With the increase in the popularity of gaming, finding the games you want at their optimal price can be quite challenging. Even after significantly reducing their initial launch prices, the latest and most eagerly anticipated video games often maintain a relatively steep cost. In certain cases, game prices remain stagnant for significant periods before getting a discount.
Consequently, managing alerts for restocks and price fluctuations on platforms like eBay, Amazon, and Gamestop can prove to be an arduous task. This difficulty is particularly evident when it comes to Steam, which is one of the world's largest distributors of digital PC games.
Steam games undergo multiple discount cycles throughout the year, usually during prolific seasonal sales events such as the Steam Summer Sale and Steam Winter/Holiday Sale. By timing your purchases, you can secure substantial markdowns on a vast selection of games, ranging from high-profile AAA titles to captivating indie games.
Logging into your Steam account to monitor the prices of your desired games manually doesn't always work as you can't check the account all the time. As a result, you may miss out on the most enticing discounts.
Purchasing the games you want before a Steam sale ends means you will need a Steam price tracking tool to set an alert on games for the best prices.
Hexowatch is one of the best solutions, enabling real-time monitoring of web page alterations. It is an easy-to-use tool that doesn't require any specific skills. By using Hexowatch, you gain the ability to effortlessly monitor Steam prices and receive prompt alerts whenever modifications occur. Once you set up a Steam game price tracker, you can play your favorite titles without the need to shell out excessive amounts of money during their initial release points.
How to set up a Steam game price tracker in 4 steps?
Discovering your favorite games doesn't have to be a tedious task. Hexowatch will simplify the process of price tracking across various websites, including Steam. It will ensure that you receive notifications for the price changes and availability of your favorite games. The notifications will be delivered via email or any other communication channel you prefer.
All it takes is specifying how frequently you want Hexowatch to check the page of a particular game.
In this step-by-step guide, we will walk you through the process of using Hexowatch to set up alerts on games for the best prices.
To begin, the initial step is signing up for an account on Hexowatch.com. Once you have successfully registered, Hexowatch can be utilized effectively as a reliable tool for Steam price tracking.
How to perform Steam price tracking with visual monitoring
Step 1: Copy the URL from Steam's website
Navigate to Steam's Website (store.steampowered.com) and extract the URL of the specific page you want to monitor.
Step 2: Select the Hexowatch visual monitoring
Go to the Hexowatch dashboard and click on "New Monitor" to select the monitoring option that suits your requirements. In this particular case, opt for visual monitoring. The latter will allow you to add a single URL or multiple URLs for comprehensive monitoring.
Step 3: Input the page URL in Hexowatch
Now, you can insert the URL of the desired Steam product page into Hexowatch. After, click on the "Preview" button to proceed.
Step 4: Start monitoring
Now, it's time to set up your monitoring preferences. You have the option to choose various parameters, including the monitoring frequency, proxy mode, preferred alert channels, and more. Once you have customized these settings to your liking, click on the "Start monitoring" button to initiate the monitoring process.
How to perform Steam price tracking with HTML monitoring
In addition to visual monitoring, Hexowatch offers the capability to monitor a specific element on Steam. For instance, you have the option to track an element that indicates the current availability status or the price element of the game. To accomplish this, follow the provided steps below:
Step 1: Retrieve the Steam game page URL
Start by navigating to the Steam website and copying the URL of the specific game page you are interested in.
Step 2: Select the HTML Element Monitoring Option in Hexowatch
Within Hexowatch, explore the available monitoring options and opt for HTML element monitoring. This particular selection allows you to monitor and track a specific element on the Steam product page accurately.
Step 3: Insert the product Page URL and specify the element
Next, copy the URL of the Steam product page and paste it into the designated area in Hexowatch. Afterward, click on "Preview" to proceed. Then, carefully select the specific element on the page that you want to monitor by indicating its location.
Step 4: Start monitoring
Having selected the element, it is now time to choose the frequency of checks and your preferred method of receiving notifications for any changes detected by Hexowatch.
Once you have configured these details, click on the "Start monitoring" button. Hexowatch will then start monitoring the page based on your specified preferences, keeping you informed about any relevant updates.
---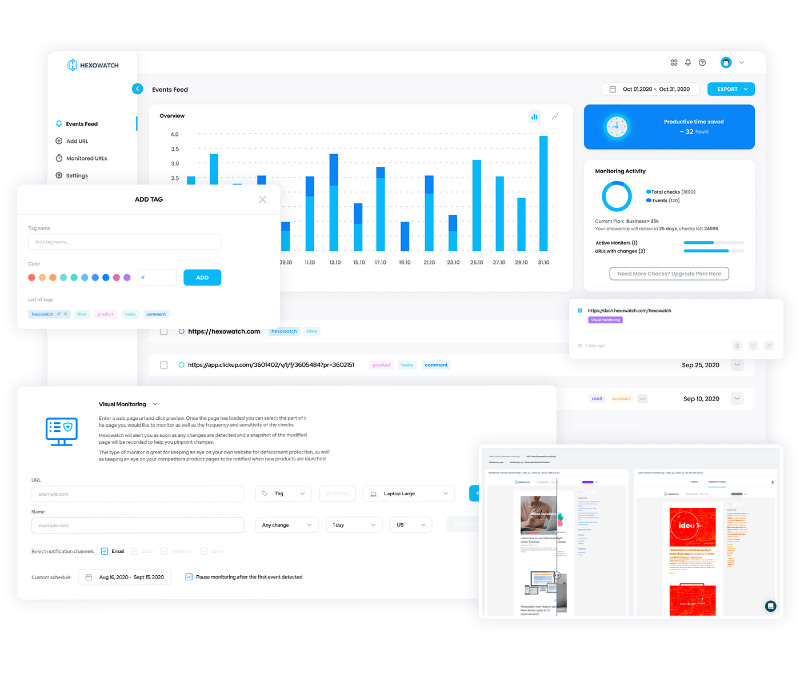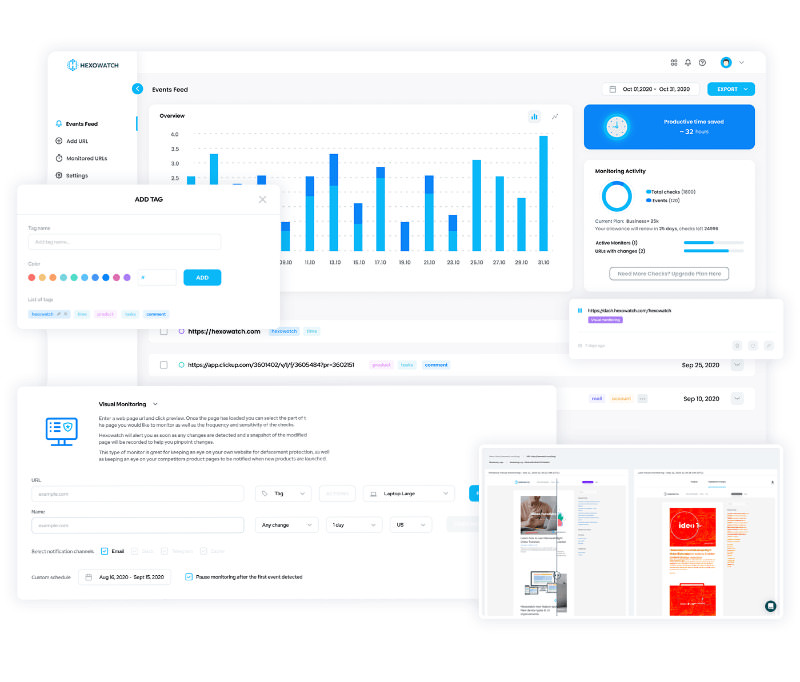 Automate page change monitoring with Hexowatch
Hexowatch is your AI sidekick to monitor any website for visual, content, source code, technology, availability, or price changes.

Hexowatch works 24/7 to help spot trends, spy on your competitors, visually check your website, keep an archive of every change and turn any website into your own private data source accessing changes as a downloadable CSV file, google sheets, or via Zapier.

Monitor any website and get started in minutes – no software, proxies, or programming required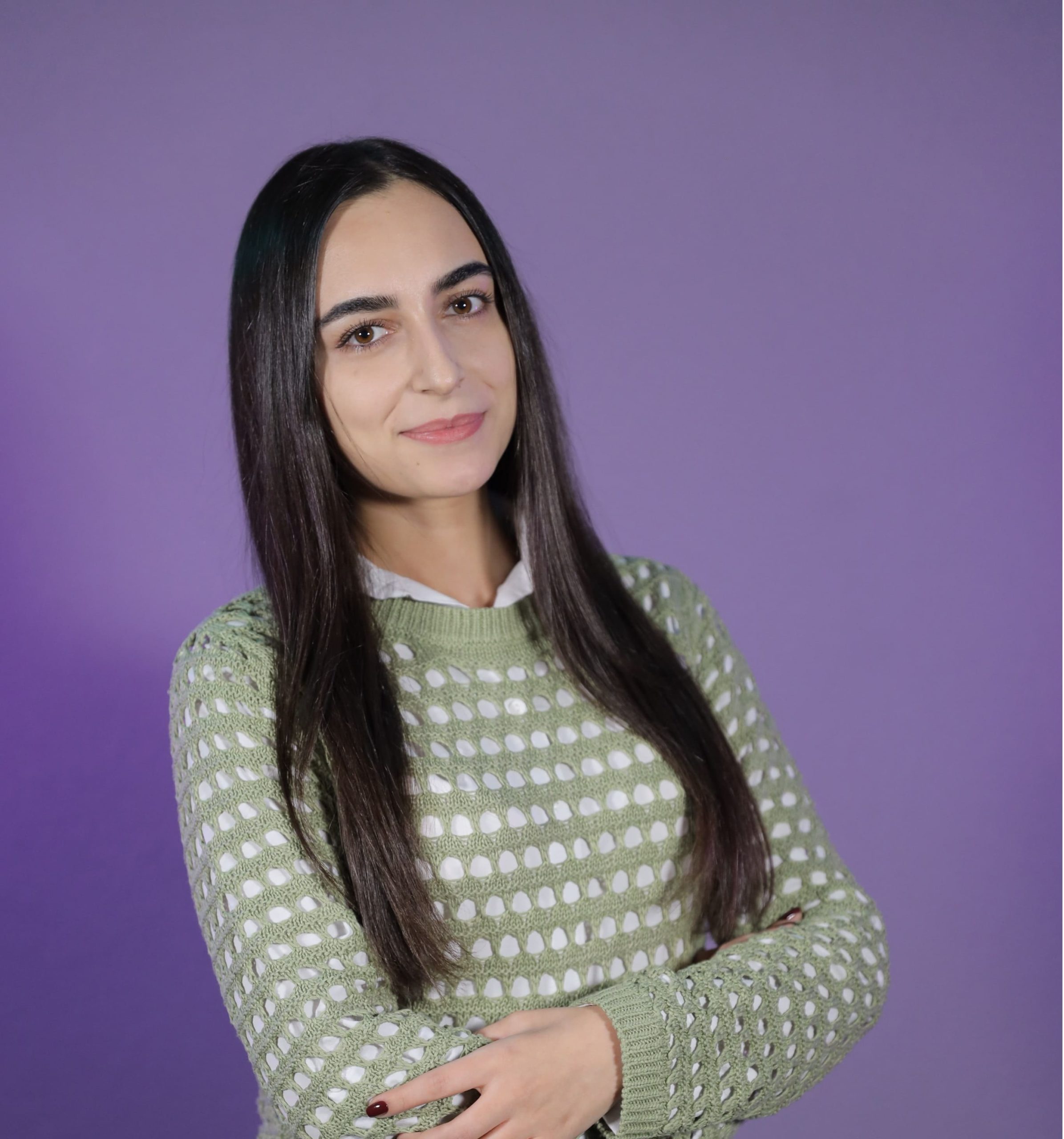 Content Writer | Marketing Specialist
Experienced in writing SaaS and marketing content, helps customers to easily perform web scrapings, automate time-consuming tasks and be informed about latest tech trends with step-by-step tutorials and insider articles.
Follow me on Linkedin