Acquiring new skills is essential for everyone from students and beginners to high-level professionals.
A better skill-set creates a more productive work environment and makes one feel comfortable and confident in their role.
As technology changes constantly, continuous learning helps to keep relevant.
Udemy is one of the most popular online learning platforms. It comprises thousands of courses worldwide.
Udemy courses are quite affordable and provide lifetime access.
Whether you are a student or a working professional, it's a great platform to learn new skills and advance your career.
While searching for new Udemy courses, it's often difficult to keep track of the newly added courses to make sure you don't miss an important one. 
This tutorial will show you the easiest way of monitoring Udemy courses and getting alerts when new ones are added.
Step 1: Create a new Hexowatch monitor
Go to your Hexowatch dashboard and create a new monitor.
You can choose among 13 monitors, depending on your needs. In this case, we will create a Visual Monitor to detect any visual changes on the monitored webpage.
Additionally, you can use our HTML monitor to get alerts when any price changes are made to the courses.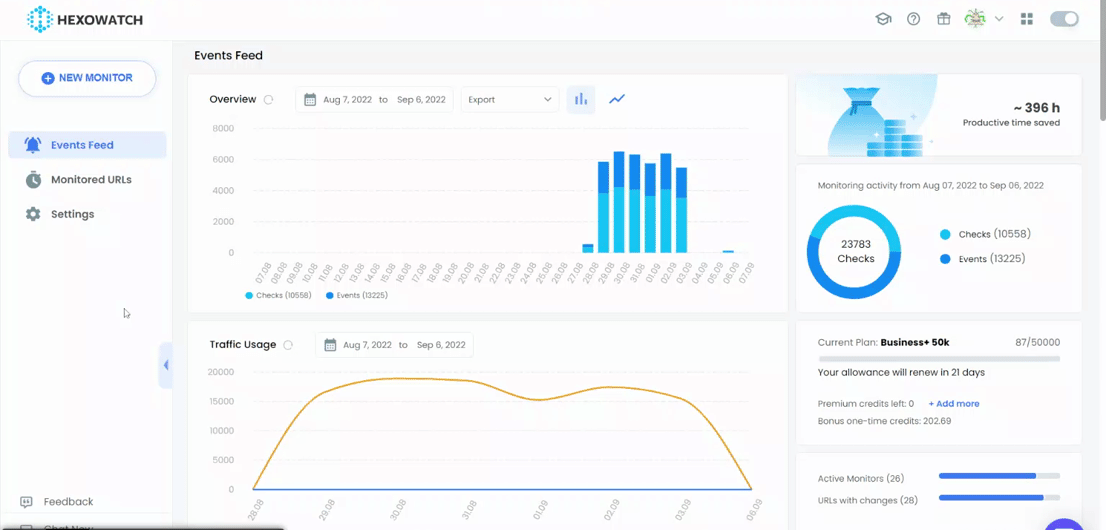 Go to the Udemy courses page of your desired category and capture the web page URL.
Then, get back to the Hexowatch monitor and paste the URL.
Then, select the desired change type, the frequency of checks, and your proxy mode.
To be notified, when any changes are detected, you can select your preferred notification channels to receive alerts.
In this case, we choose to get alerts via Email. Note, that you need to specify the email address in your settings and make sure to be connected to the desired communication channel in the Integrations section of the settings.
After, filling in all the required fields, click Preview.

Step 3: Start monitoring
Now, you can Start Monitoring.

Step 4: View and Save the results
Once changes are detected, you can view them and export them to your device by clicking Download.
---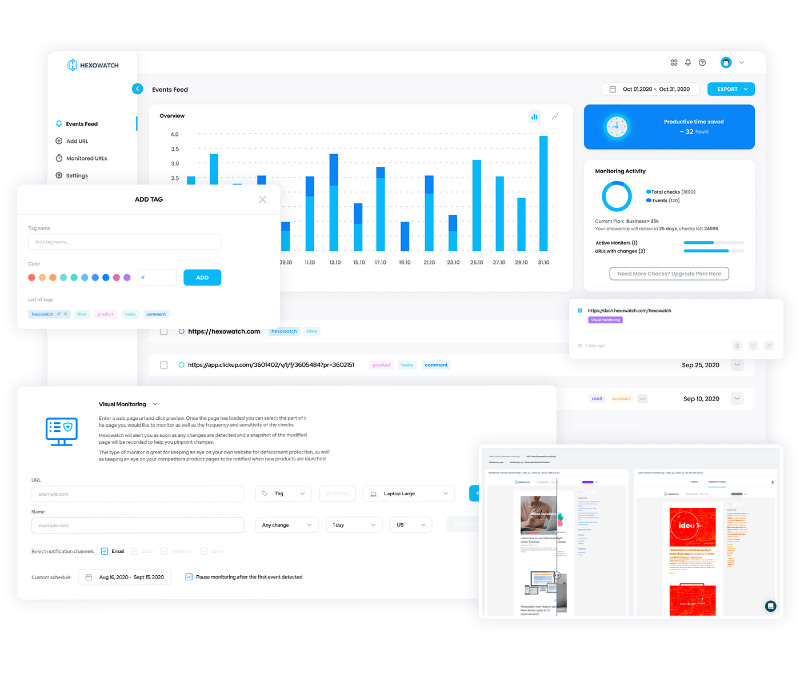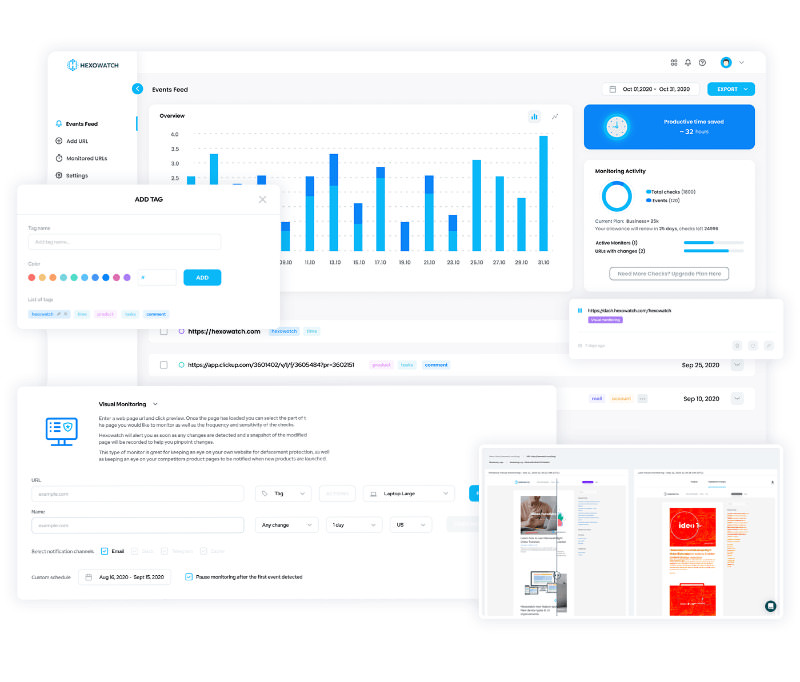 Automate page change monitoring with Hexowatch
Hexowatch is your AI sidekick to monitor any website for visual, content, source code, technology, availability, or price changes.

Hexowatch works 24/7 to help spot trends, spy on your competitors, visually check your website, keep an archive of every change and turn any website into your own private data source accessing changes as a downloadable CSV file, google sheets, or via Zapier.

Monitor any website and get started in minutes – no software, proxies, or programming required
Marketing Specialist | Content Writer
Experienced in SaaS content writing, helps customers to automate time-consuming tasks and solve complex scraping cases with step-by-step tutorials and in depth-articles.
Follow me on Linkedin for more SaaS content