For your business to prosper in today's time and age, you need to ensure that you have a competitive advantage over others. But how do you do that?
Keeping an eye on what your competitors are doing is one way. You need to know what your competitors are doing and why. Not only that, but you also need to make active efforts to stay ahead of them. And you can do all of this and more through custom market research.
Back in the day, custom market research was a luxury only big businesses could afford. And then, the digital revolution happened, which gave small businesses access to custom market research in the form of competitive intelligence tools.
If you don't know what these are – worry not! This article will give you an in-depth insight into the 21 best competitive intelligence tools available in the market.
So, without further ado, let's get started.
What Is A Competitive Intelligence Tool?
Competitive intelligence tools or market intelligence tools are essentially your gateway to all the competitor insights you could need. Via the tools for competitive intelligence, you can quickly gain a snapshot into your competitor's digital marketing strategy!
Depending on how well the tool works, you can keep an eye on your competitor's SEO strategy and content marketing plans.
Why You Need Tools for Competitive Intelligence?
Now that we have a broad idea of what they are, why does a business need competitive intelligence tools?
The answer is quite simple. Competitive intelligence tools are the shortest and the easiest way of understanding your customers. From observing, examining, and analyzing your competitor's business, you gain valuable insights into your customers' behavior. Having a perspective of their strategy allows you to work on yours with mail effort and maximum results.
Let's look at it this way: you want to focus most of your resources on a channel that drives the most traffic. How do you figure out which channel could this be? By looking at your competitor's business, of course! Having access to information like where this will enable you to improve your strategy.
The Best Competitive Intelligence Softwares
And now onto the best part. Although many tools in the market will help your business get ahead of your competitors, there are none better than the ones we have short-listed. These competitive intelligence tools are the best in the market. And will help you gain that ultimate competitive advantage you are looking for.
Hexowatch
"Hexowatch is your AI sidekick to monitor any website for visual, content, source code, technology, availability, or price changes."
It is one of the most effective market intelligence tools out there. It goes as far as to give you access to archived snapshots and change alerts. You can acquire data from multiple websites within a matter of minutes.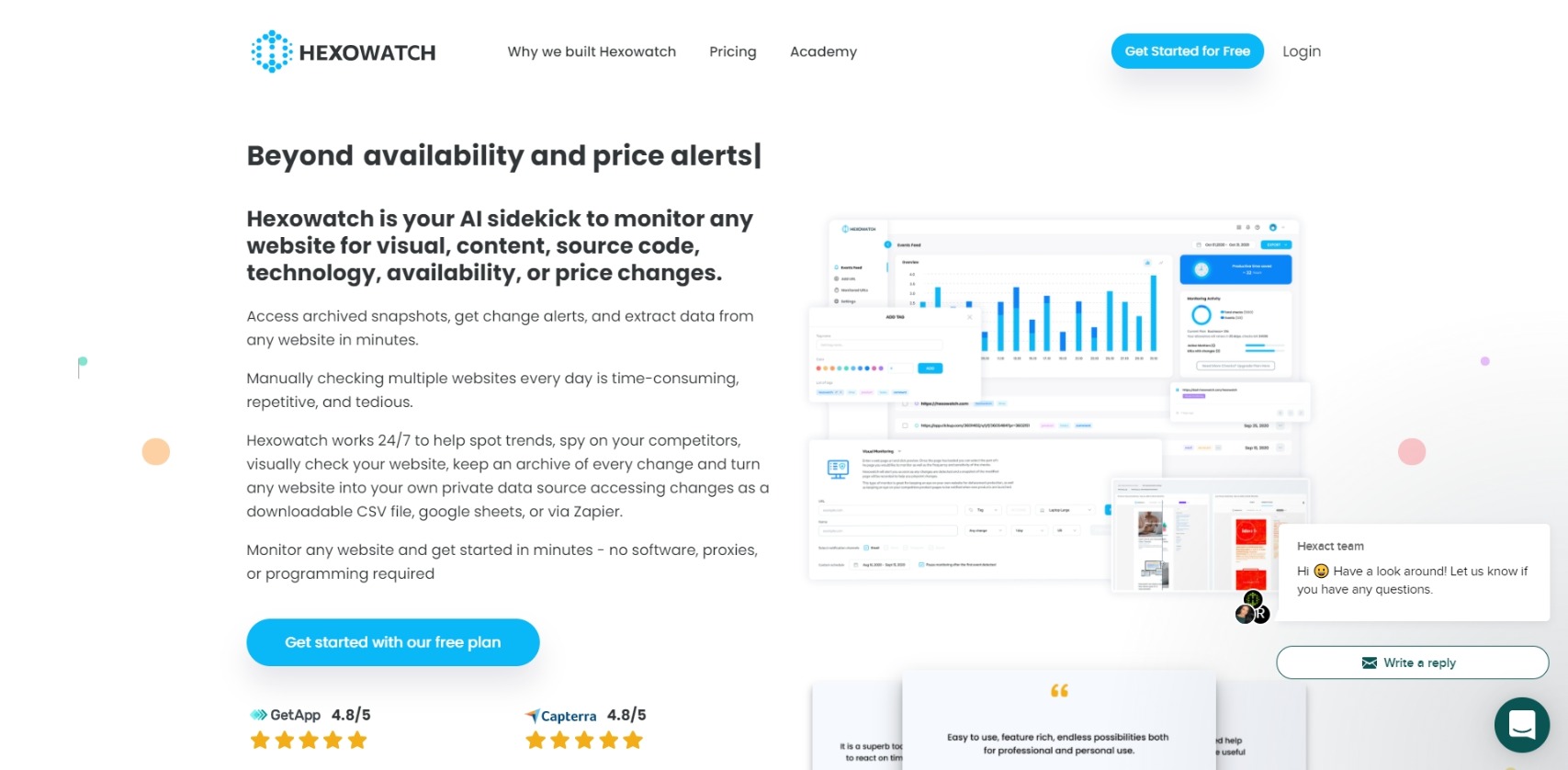 You can use Hexowatch to spot trends, spy on your competitors, check your website, and change any other website into your private data source! The best thing about Hexowatch is that it requires no software, proxies, or programming. You can set up your analytical journey in just a few clicks.
BuiltWith
"Find out what websites are Built With."
As the name suggests, BuiltWith gives you an insight into what has gone into the making of a website. It claims to cover 47,250+ internet technologies – including analytics, advertising, hosting, CMS, and others. Essentially, you can build lists of websites from BuiltWith's database and incorporate valuable insights into your own strategy.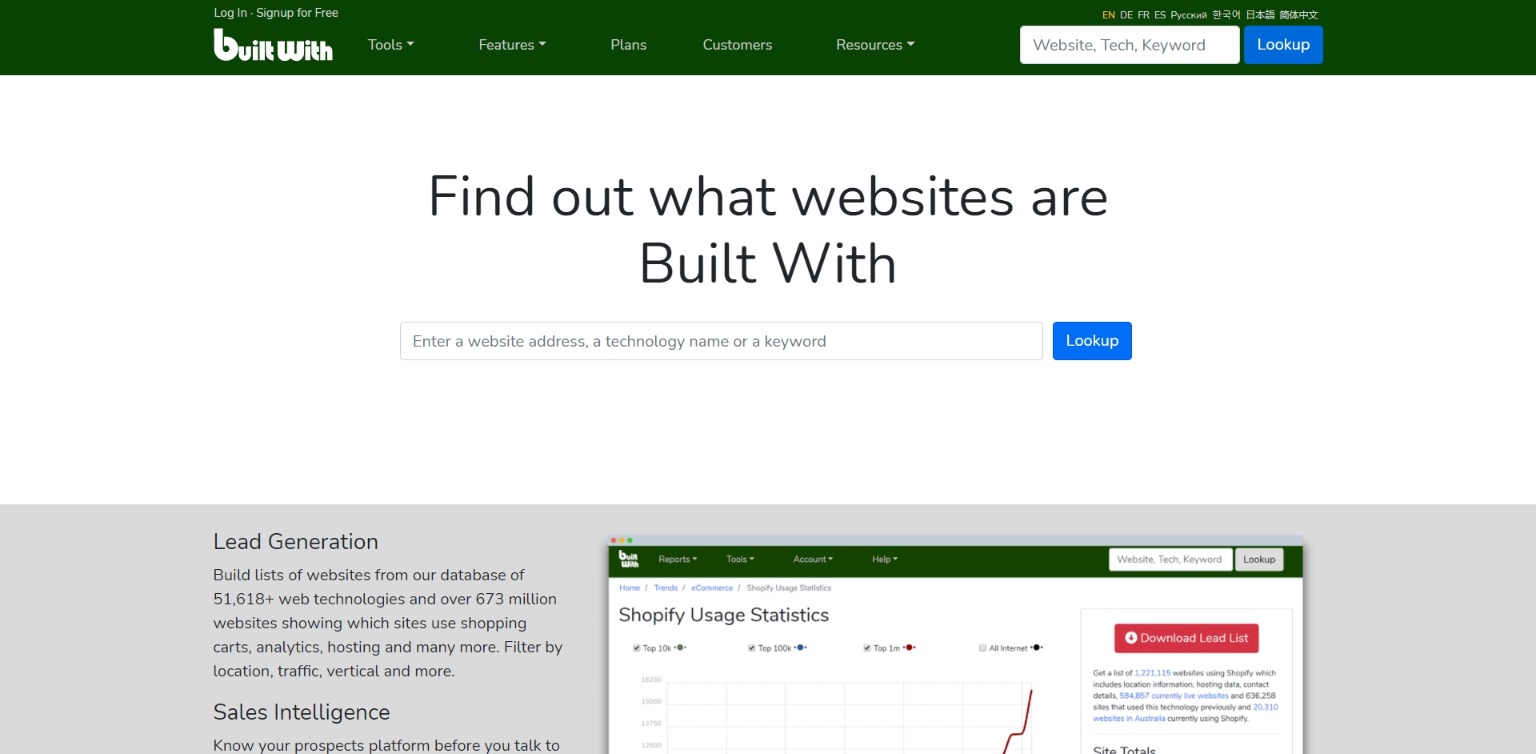 Not only that, but the features of BuiltWith also include lead generation, market analysis, sales intelligence, data coverage, cyber risk auditing, alternative data, and API access.
Crunchbase
"Discover innovative companies and the people behind them."
Crunchbase allows you to get a more in-depth insight into companies and how they operate on the Internet. It offers information on your prospects, investments, investors, and emerging trends across various industries.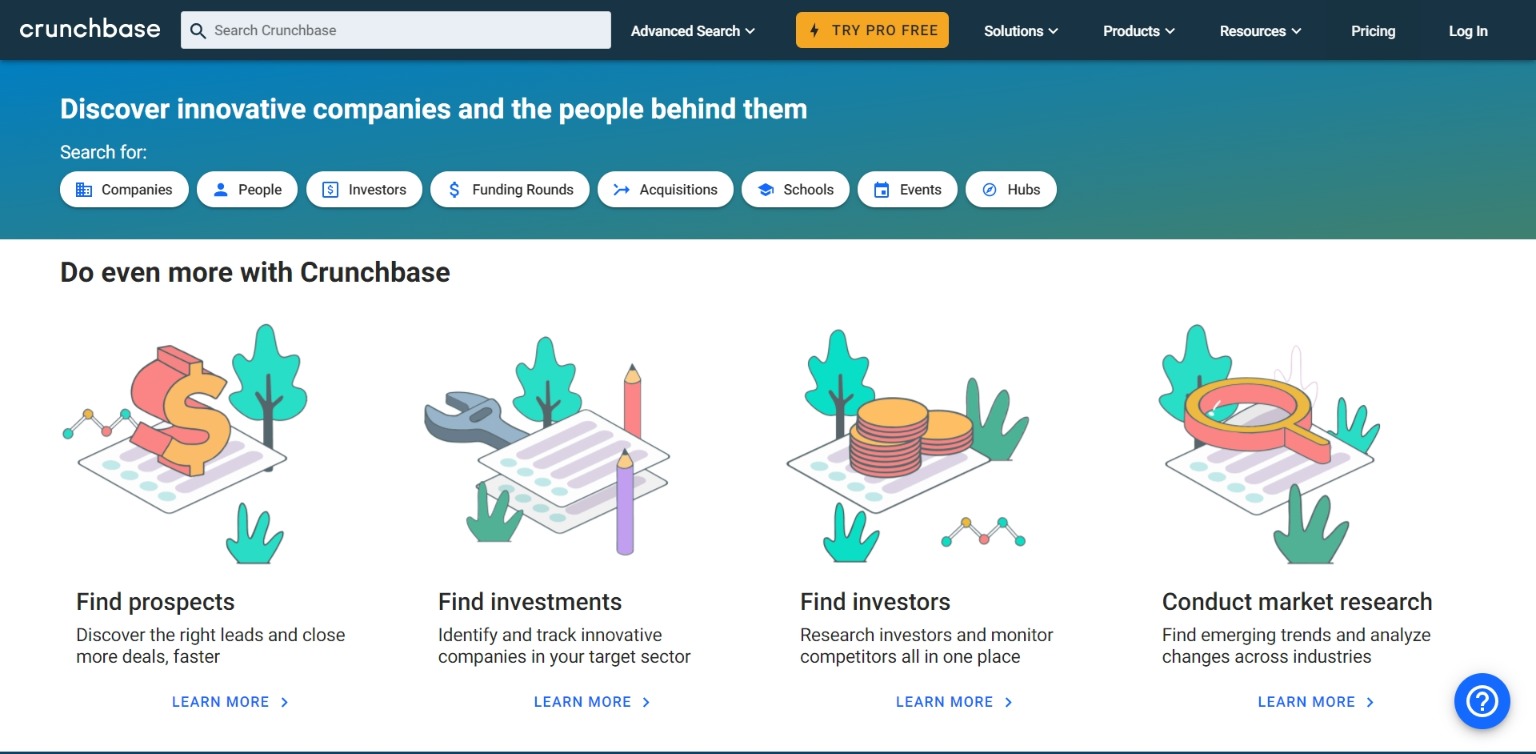 The thing that makes Crunchbase unique is that not only does it allow you to stay in touch with your competitors, but it also enables you to actively discover new companies that you can collaborate and work with. You can create a network of entrepreneurs, investors, salespeople, and market researchers just by using this one resource!
SimilarWeb
"Our innovative traffic intelligence solutions empower businesses to make better decisions."
SimilarWeb is another competitive intelligence tool that can help you improve your marketing strategy by miles. Using SimilarWeb, you can discover the best strategies across the market and pin down areas that correlate to your own practices.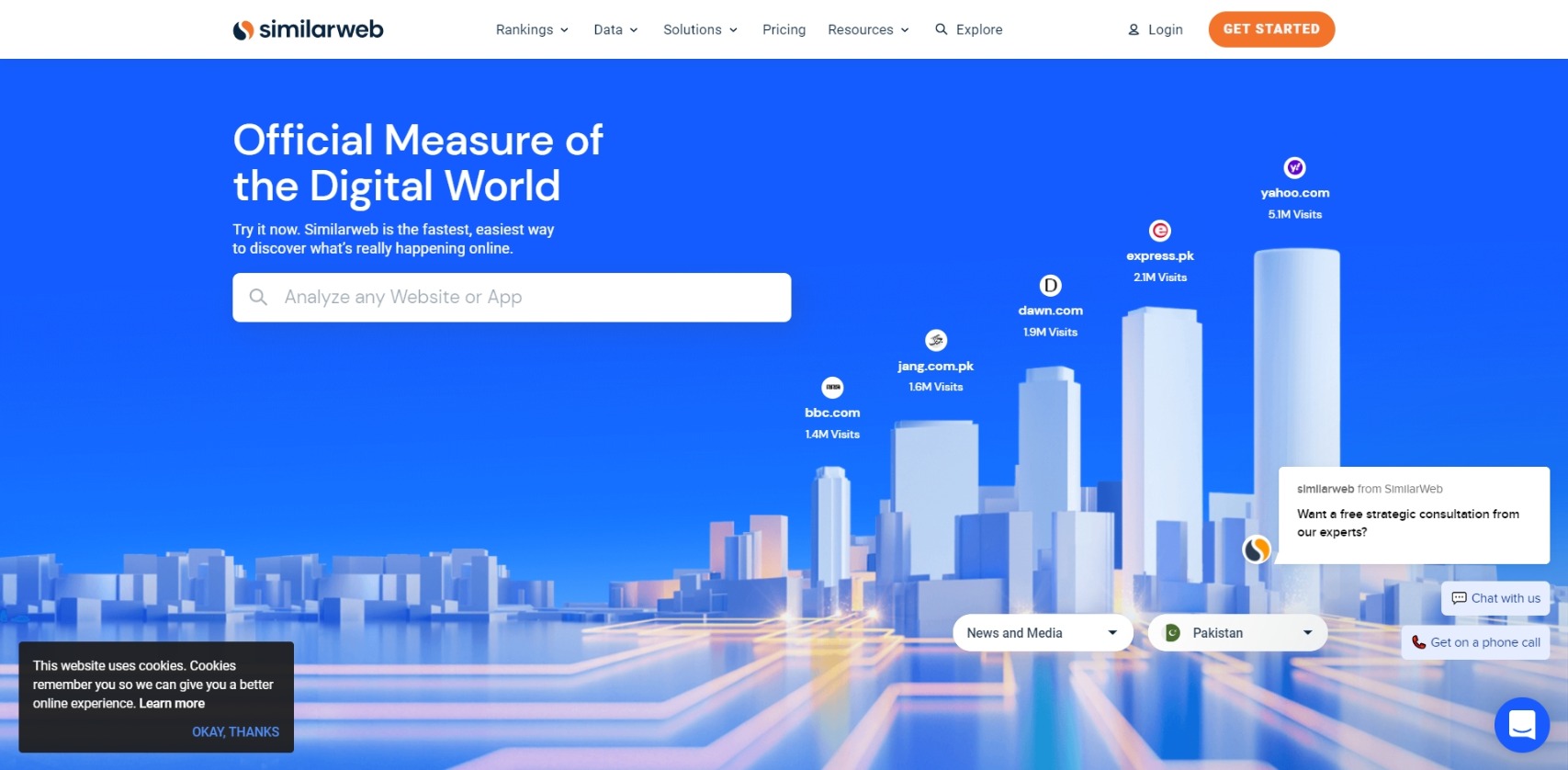 It allows you to interact with your competitor's content like never before: you can uncover their SEO and content execution and all the latest trends and audience behavior that you need to fix your position.
Talkwalker Alerts
"Monitor your brand name, competitors, events, or any other topic across the web!"
Talkwalker Alerts is essentially an alert program that tracks all your mentions and keywords across the internet. Using Talkwalker, you can keep an eye on trending topics worldwide, including platforms, blogs, forums, websites, and social media sites.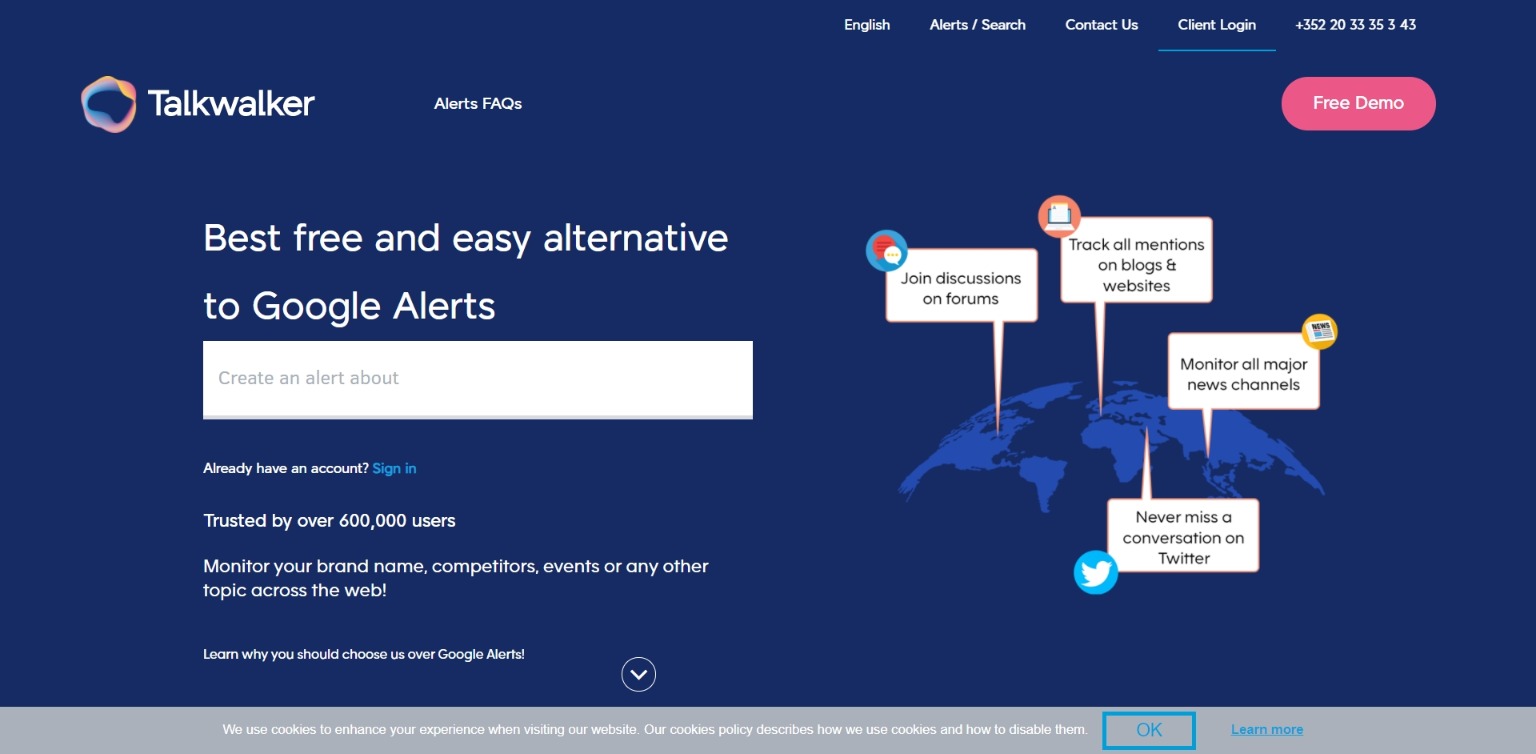 Talkwalker is an easy yet advanced way of staying in touch with the happenings worldwide and using them to improve your own business strategy. Moreover, it has an amazing integration of Boolean operators that will help you narrow down your research and give you precise results.
iSpionage
"Steal Your Competitors' Traffic & Uncover Their Conversion Strategy."
iSpionage helps you do exactly what it says it does! It helps you gain a closer look at how your competitor's website operates, and therefore allows you to make changes to your marketing strategy accordingly.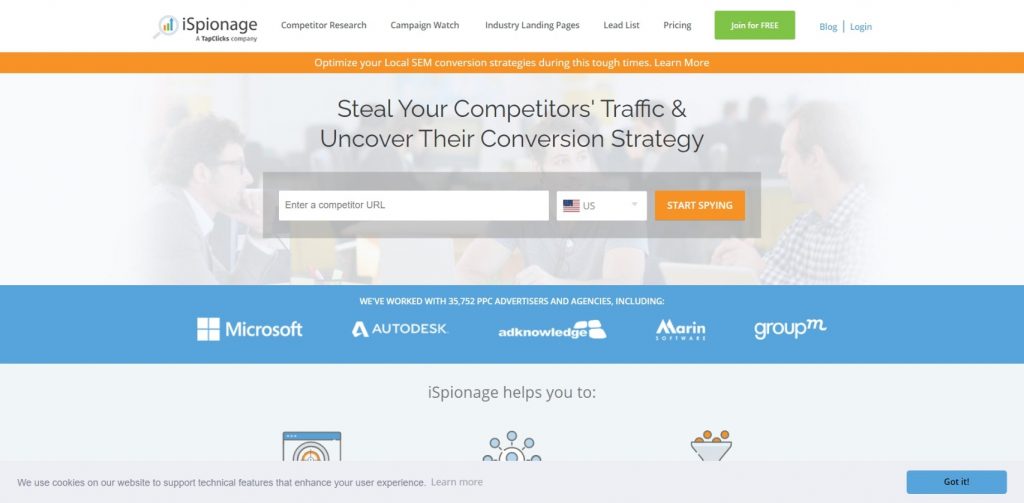 According to iSpionage, it not only helps you drive targeted traffic but also helps you generate more leads and increase your conversion rates. However, the best thing about this program is that it caters to digital marketing agencies and in-house digital marketers! You can conduct unlimited research, set up your SEM campaign watch.
Google Alerts
"Monitor the web for interesting new content."
Google Alerts is one of the most popular free business tools available. It operates similarly to Talkwalker Alerts – in fact, Talkwalker Alerts claims to be a more comfortable and easier alternative to Google Alerts!

Google Alerts is a notification service offered by Google. It sends you an alert every time there is a new result for your desired term. It can be anything from web pages, newspaper articles, blogs, case studies, right down to the densest scientific research available.
In this way, Google Alerts helps you stay on top of things and use emerging trends as the foundation for an improved and updated business strategy.
Although Google Alerts is not as comprehensive as some of the other tools listed in this article, it is still an essential business element, and since it's free of cost, why not give it a try?
Craft
"Craft is an enterprise intelligence company helping organizations make data-informed business decisions."
It markets itself as an "always-on" enterprise intelligence. What this means is that Craft allows you to stay updated with competitor data 24/7. It's a simple, straightforward solution to uncovering valuable information from companies similar to yours.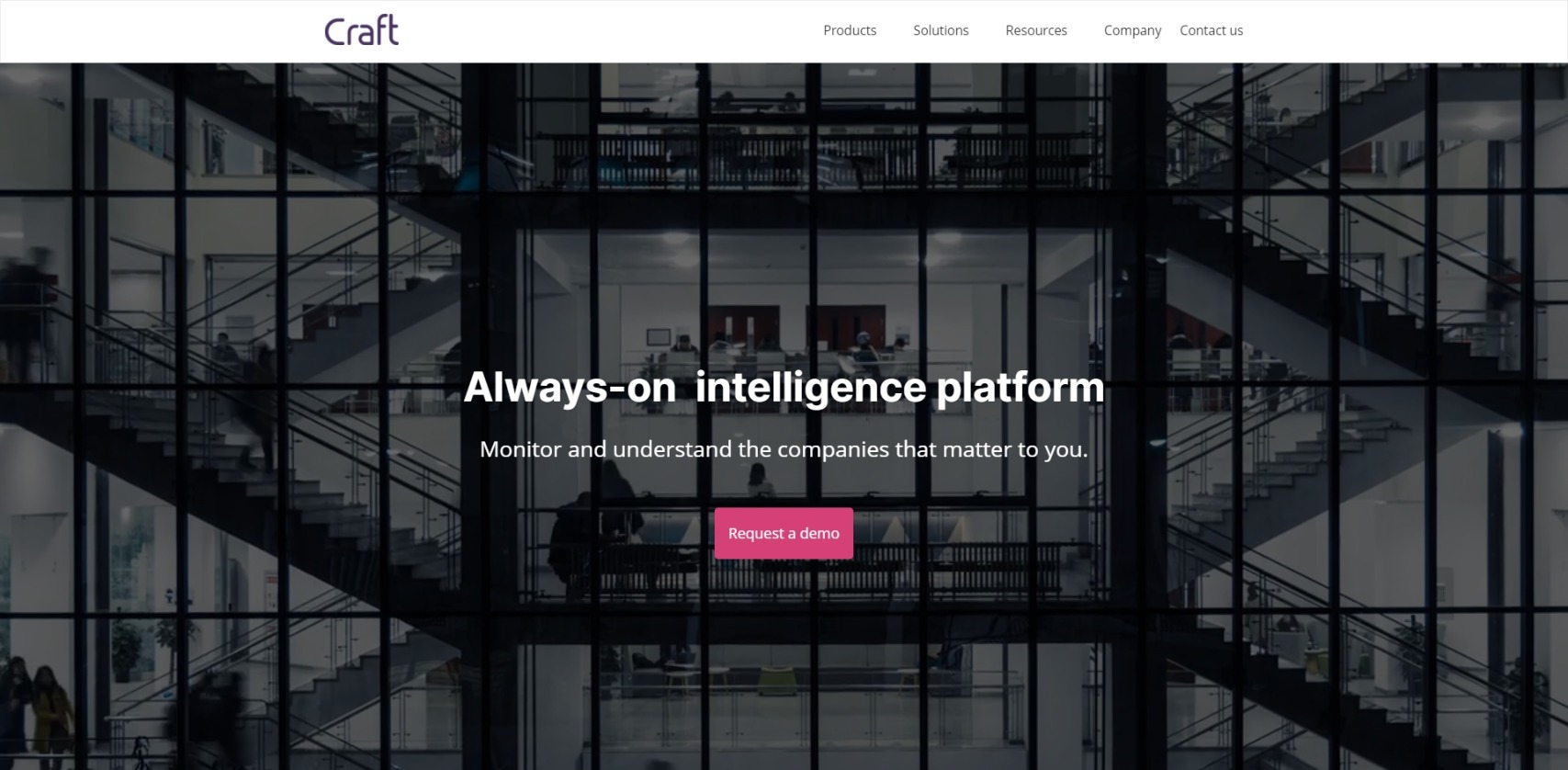 From big companies like Uber and Tesla to smaller businesses that you wouldn't expect to find on the platform, you can gain an insight into the activity that will ultimately help you elevate your strategy.
BuzzSumo
"Use our content insights to generate ideas, create high-performing content, monitor your performance, and identify influencers."
BuzzSumo claims to be the go-to platform for all things marketing. Using BuzzSumo, you can discover the "truth about what content works and what sinks without a trace." In short. BuzzSumo provides you with access to just the right information to make necessary adjustments to your content.

BuzzSumo operates using 4 main aspects; it helps you with discovery, research, influencers, and monitoring. To supplement each of these, it has some amazing features that you can use to accelerate content productivity and success.
SpyFu
"SpyFu exposes the search marketing secret formula of your most successful competitors."
It is a particularly unique competitive intelligence tool that allows the user to search up any domain, and in turn, shows every place that domain has shown up on Google. SpyFu also provides you with a list of every keyboard the domain has bought on Google Ads, every organic rank, and every ad variation there could be.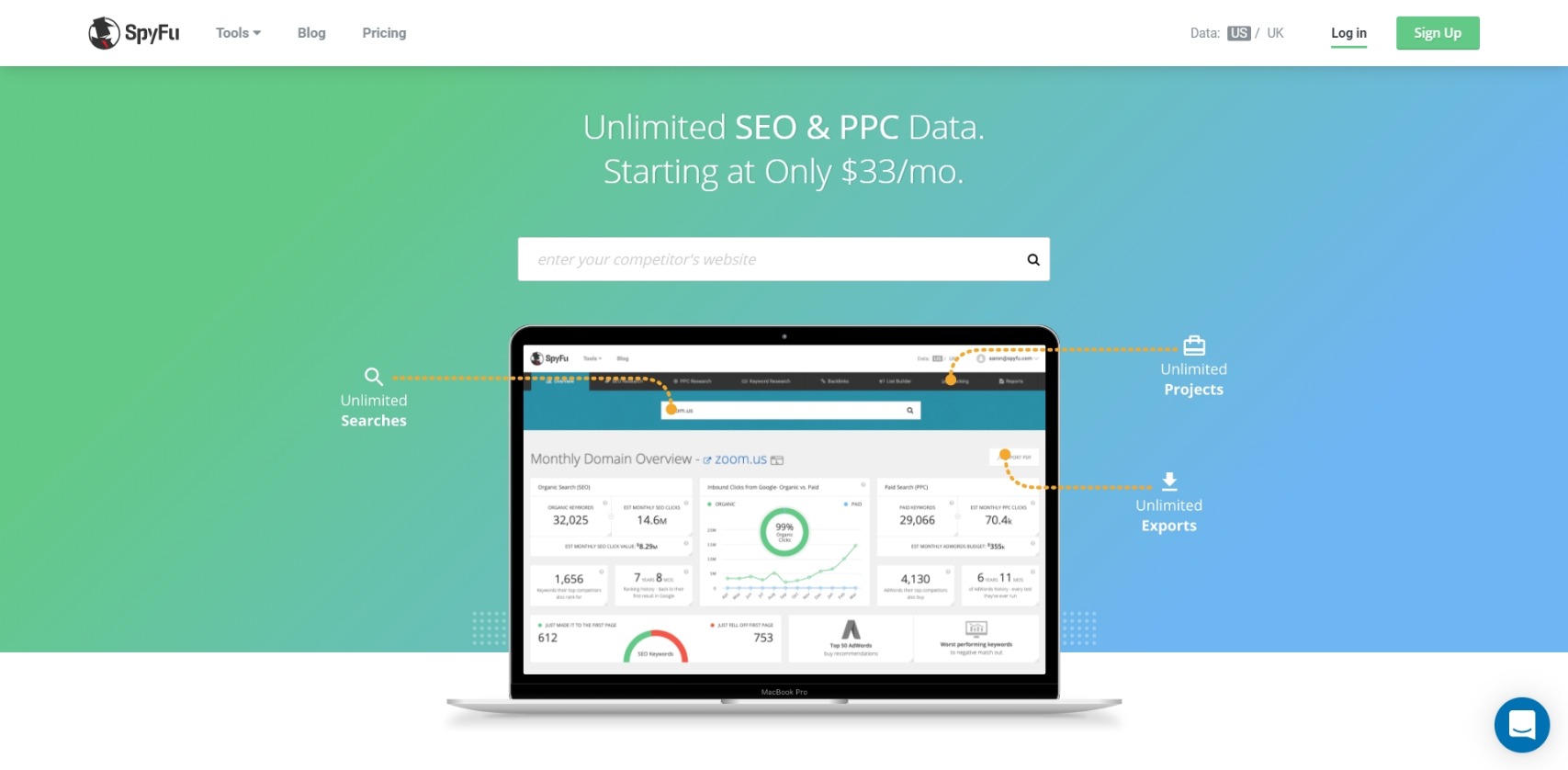 You can use SpyFu to increase your website traffic – it gives smart recommendations that will improve your SEO rankings or improve your campaign performance on Google Ads.
SEMrush
"One platform. Everything you need to dominate your niche online."
SEMrush is the holy grail platform for SEO experts. However, it helps you with a lot more! Whether it is competitor research, PPC, or social media marketing – SEMrush helps you gain a deeper insight into consumer behavior and use it for your benefit.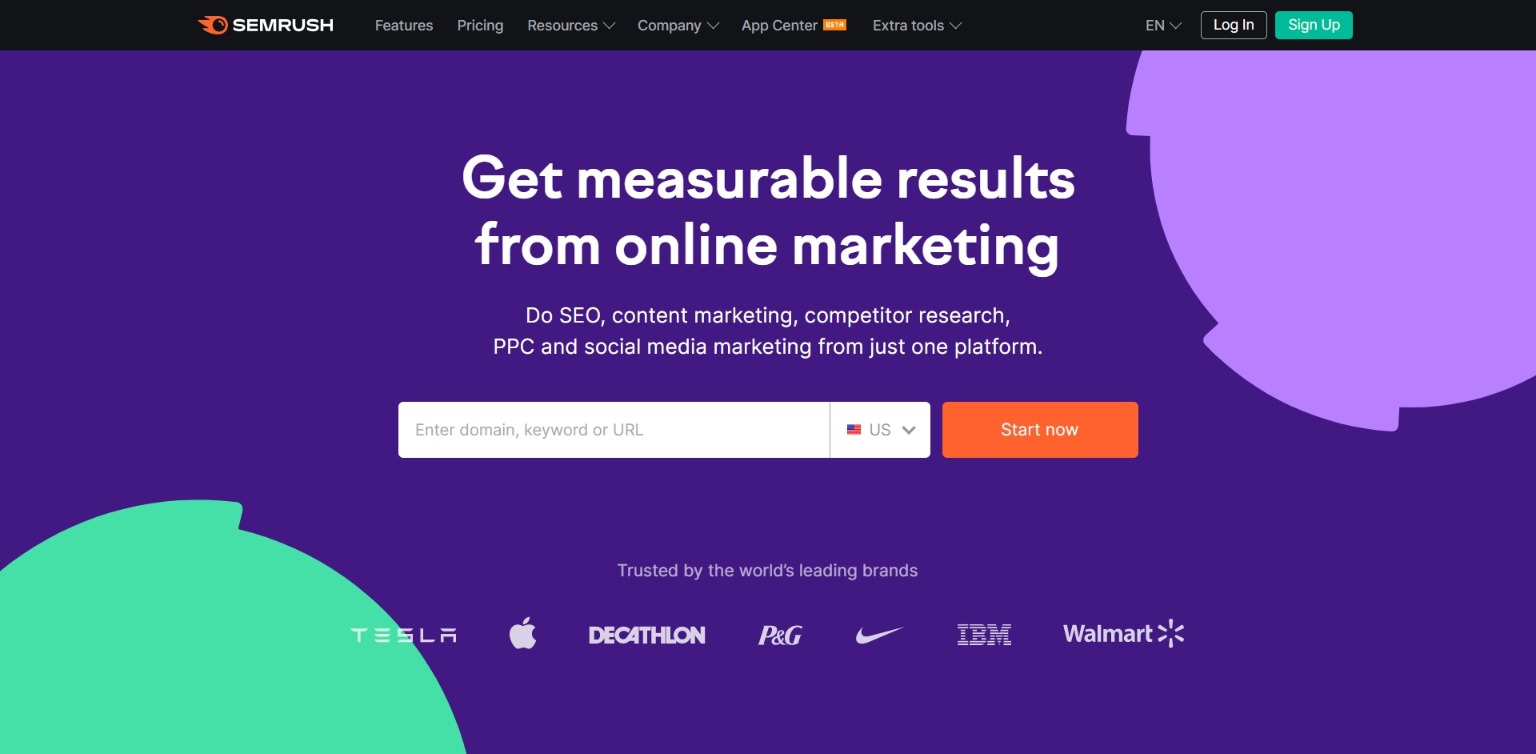 The diverse range of organic traffic available through SEMrush helps you grow organic traffic – you can conveniently discover popular keywords, analyze a domain's backlink profile, execute technical SEO audits, and track the SERP positions of your own domain. You can do all of this consistently, every day!
Alexa
"You'll find all the tools you need to improve your content, SEO, and PPC strategy, prove your success, and discover new ideas for growing your traffic."
Alexa is another great resource that will help you improve your content strategy. Alexa's services are content research, competitive web analysis, target audience analysis, keyword research, SEO analysis, and backlink checks.
Due to these multi-purpose solutions, Alexa is used by various groups across the corporate world. Everyone from marketing directors, leadership teams, business professionals to publishers uses it to improve their content strategies.
Feedly
"Keep up with the topics and trends you care about, without the overwhelm."
Feedly is a unique program that claims to provide you with information on all the topics you care about while keeping your mental capacity for information in check. This means that Feedly aims not to overload you with information that overwhelms you or you don't care about. It has a simple, minimal, and user-friendly interface that is loved by 'curious readers,' 'busy professionals', and businesses.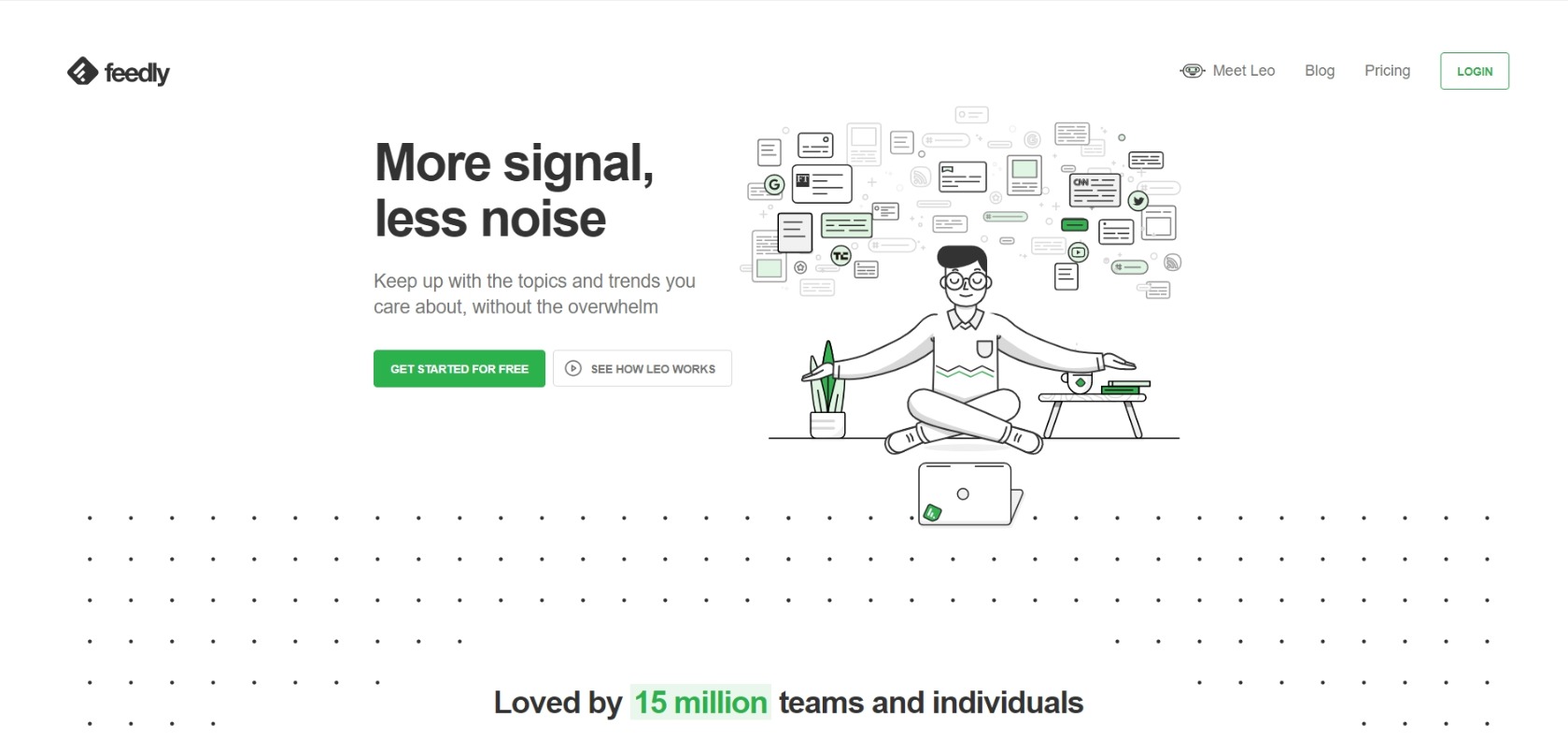 Feedly's formula is simple. It helps you find and organize the right resources for the job you need and filter out the "noise," which is essential for all the irrelevant information that is of no benefit to your strategy. After that, you can share your insights with the rest of your team and collaboratively work together to improve your content/marketing strategy.
Owler
"Track the companies that matter to you."
Owler does exactly what it says it does – it allows you to gain a deeper insight into company data that matters to you and can prove to be beneficial. Owler will help you find hard-to-find data, along with strategic news alerts and other important information that businesses need to incorporate into their strategy.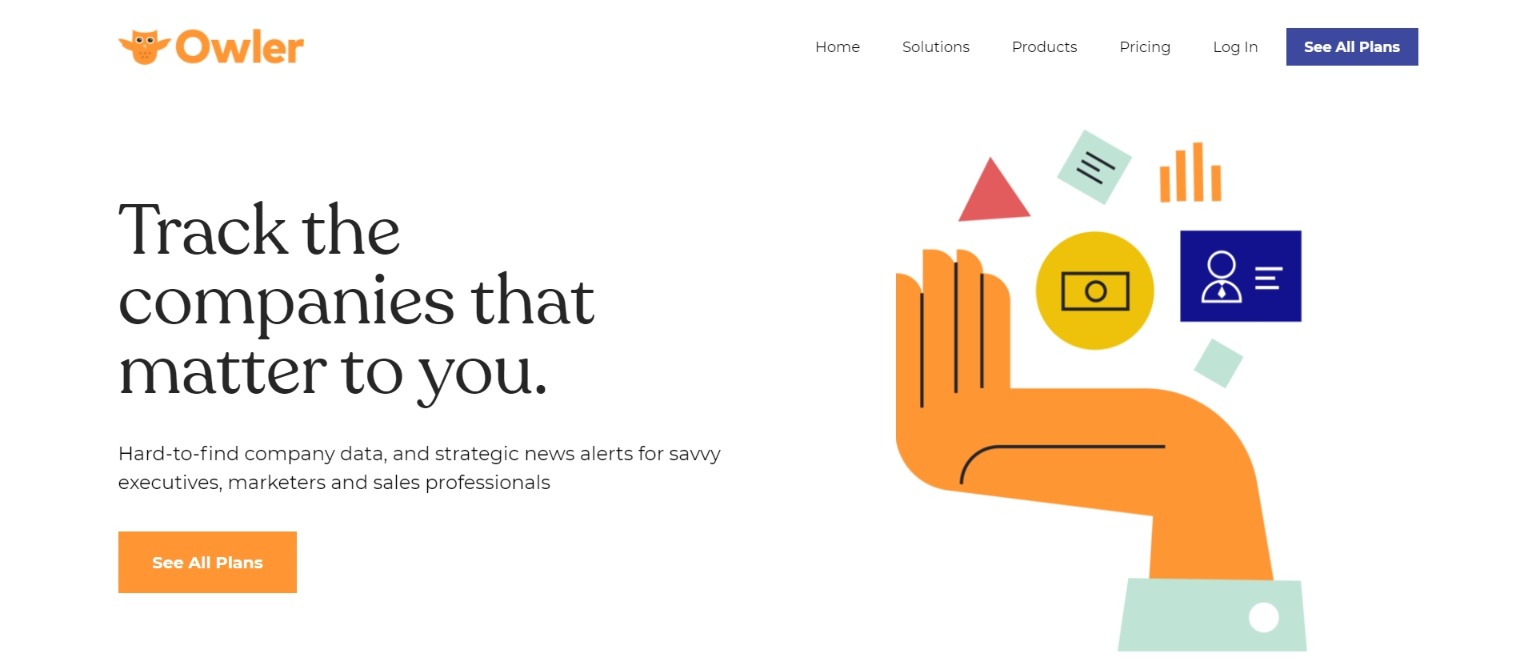 Moreover, what sets Owler apart from the rest of the platforms discussed in this article is that it has exclusive features for teams. These include custom keyword alerts, Salesforce integration, brand customization, specialized training, and other API integrations.
Prisync
"Increases your sales growth & profit margins by uncovering your rival's prices & tactics."
Prisync brands itself as a competitor price tracking and monitoring software that gives you an "unmatched" competitor research experience. It works in 3 steps. You first add your products and competitors. Then, you examine and analyze competitor and stock availability. These two lead to the third step, which is essentially you maximizing your competitiveness and sales numbers and gaining a competitive edge over your competitors.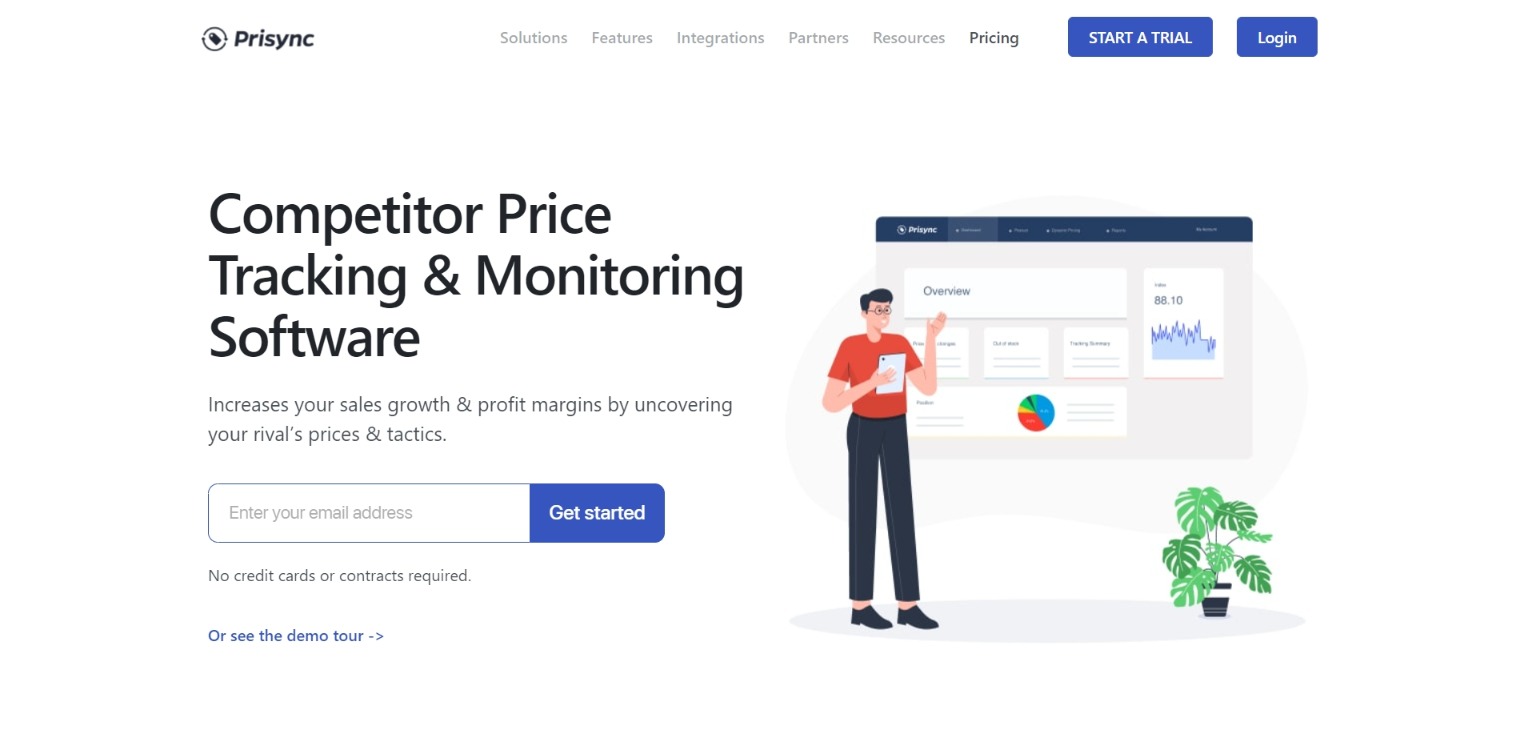 Additionally, the thing that makes Prisync such a valuable choice for competitor research is that it enables you to gain an insight into all rivals in one UI. The software gathers every competitor's product, and price shows you its availability and other important features on a user-friendly dashboard that you can easily navigate whenever you like.
Wappalyzer
"Find out the technology stack of any website."
With Wappalyzer, you can instantly gain access to what technology has gone into making your competitor's website. Whether it is an e-commerce platform, content management system, or marketing automation tool – Wappalyzer can help you pin down the same technology your competitor has used to get drive results.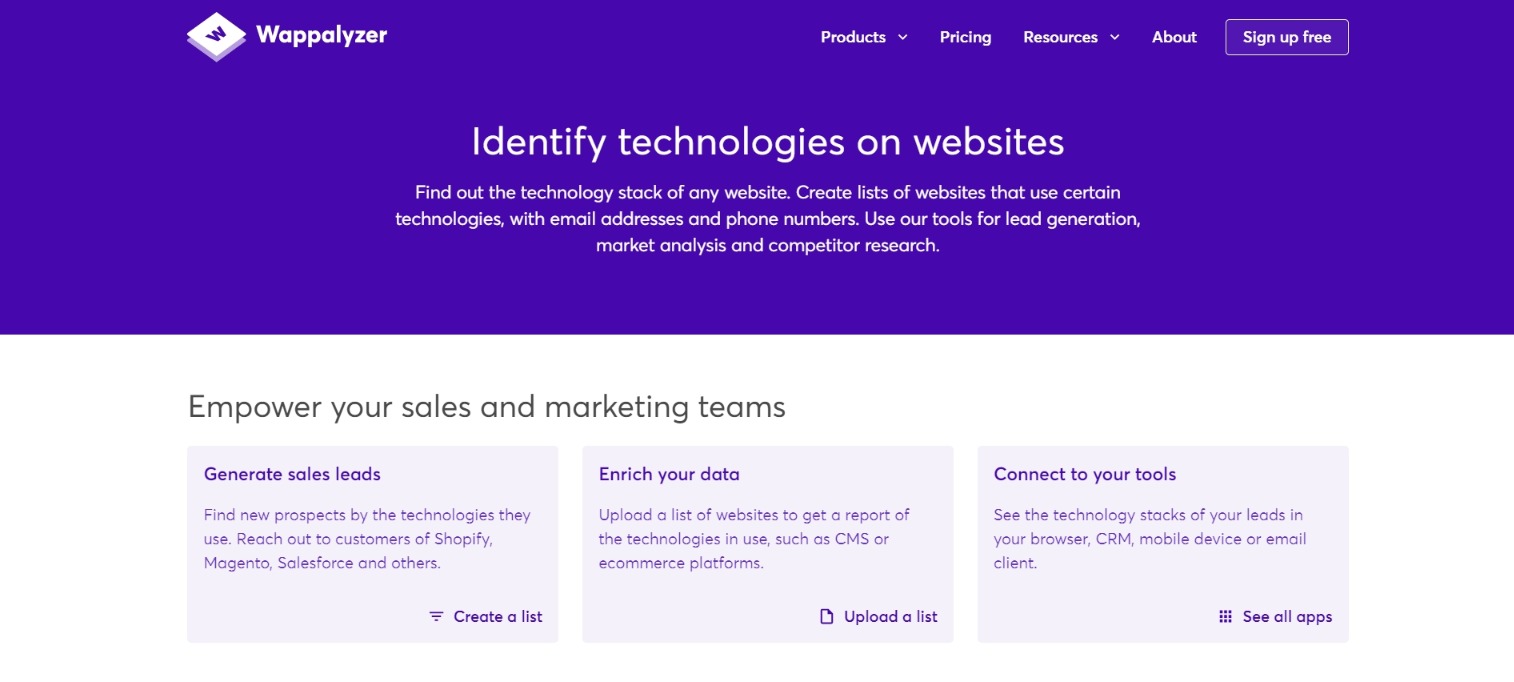 You can also create lists of websites that use the kind of technology you are interested in. You can look up several websites simultaneously, giving you an even clearer insight into how your competitors operate.
It has a free option that you can avail of whenever you like, but it also has more advanced plans that can give you an even more improved performance.
Moat
"Measure consumer attention across channels, devices, and platforms."
Moat allows you to measure metrics that matter. It offers a diverse range of solutions that make it easier for you to connect with your consumer's behavior and understand what they need better. The ultimate result, of course, is an improved marketing and content strategy that will help you gain a competitive edge over your competitor's work.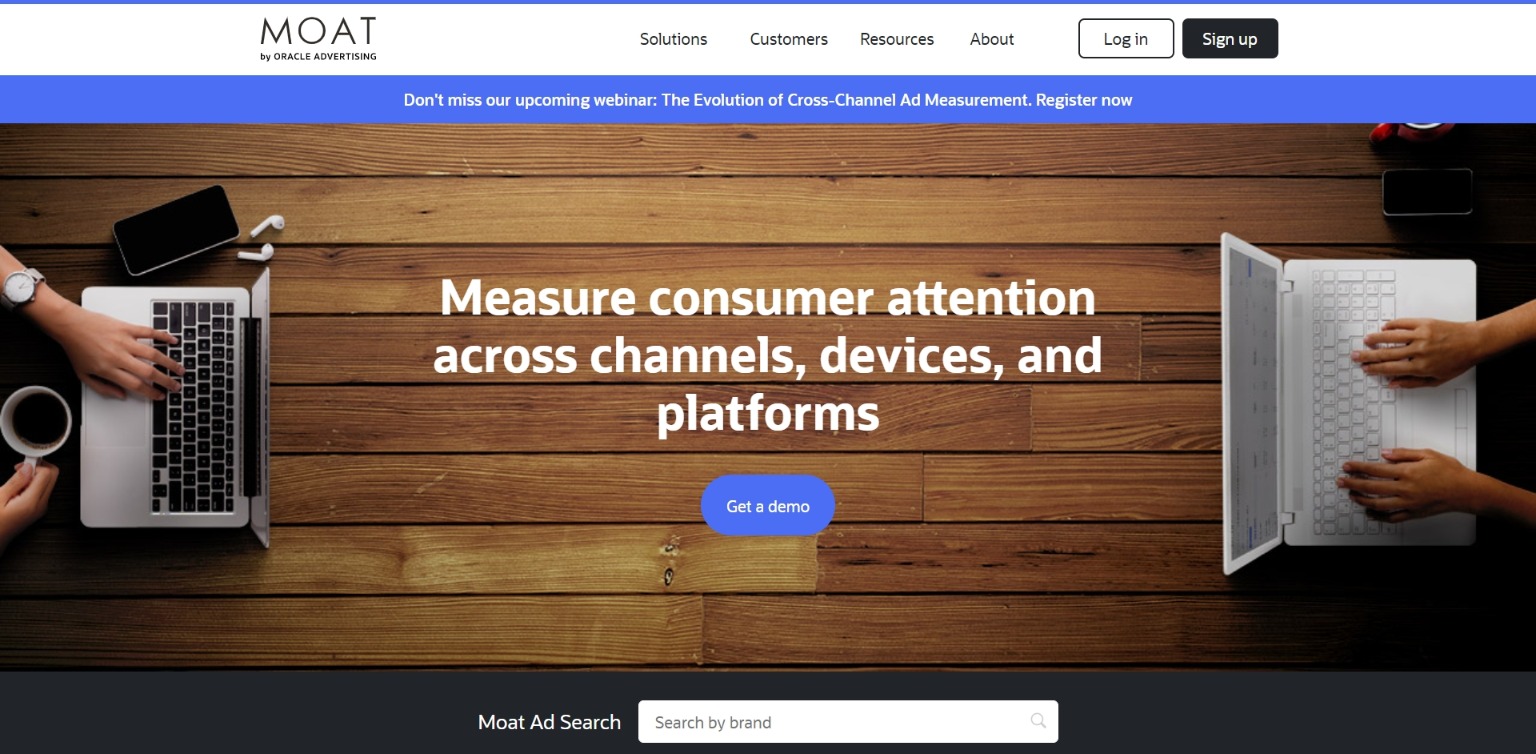 So, with Moat, you can reach potential consumers, capture their attention, and then measure the outcomes to your advantage! This will help you acknowledge and understand the impact your work has on customers and how you can improve it for maximum results.
AppAnnie
"Our mobile market data and analytics platform fuels winning consumer experiences worldwide."
With App Annie Intelligence, you can improve the quality of your content strategy across the mobile landscape. This information will help you retain your customers, prioritize your roadmap, enter new markets, and optimize your ROI.

However, what makes AppAnnie a great competitor research program is that it also helps you manage and enrich your own advertising and monetization data. It provides access to a range of intuitive dashboards and advanced normalization tools, resulting in an unparalleled content strategy.
BlueBoard
"ChannelAdvisor Brand Analytics (formerly BlueBoard) scans e-commerce product metrics from online retailers and makes it easy for brands and manufacturers to supervise large distribution networks."
BlueBoard, aka ChannelAdvisor Brand Analytics, enables you to access valuable metrics for any e-commerce product that you like. This helps you gain a more in-depth insight into retail businesses and how they work in branding and manufacturing.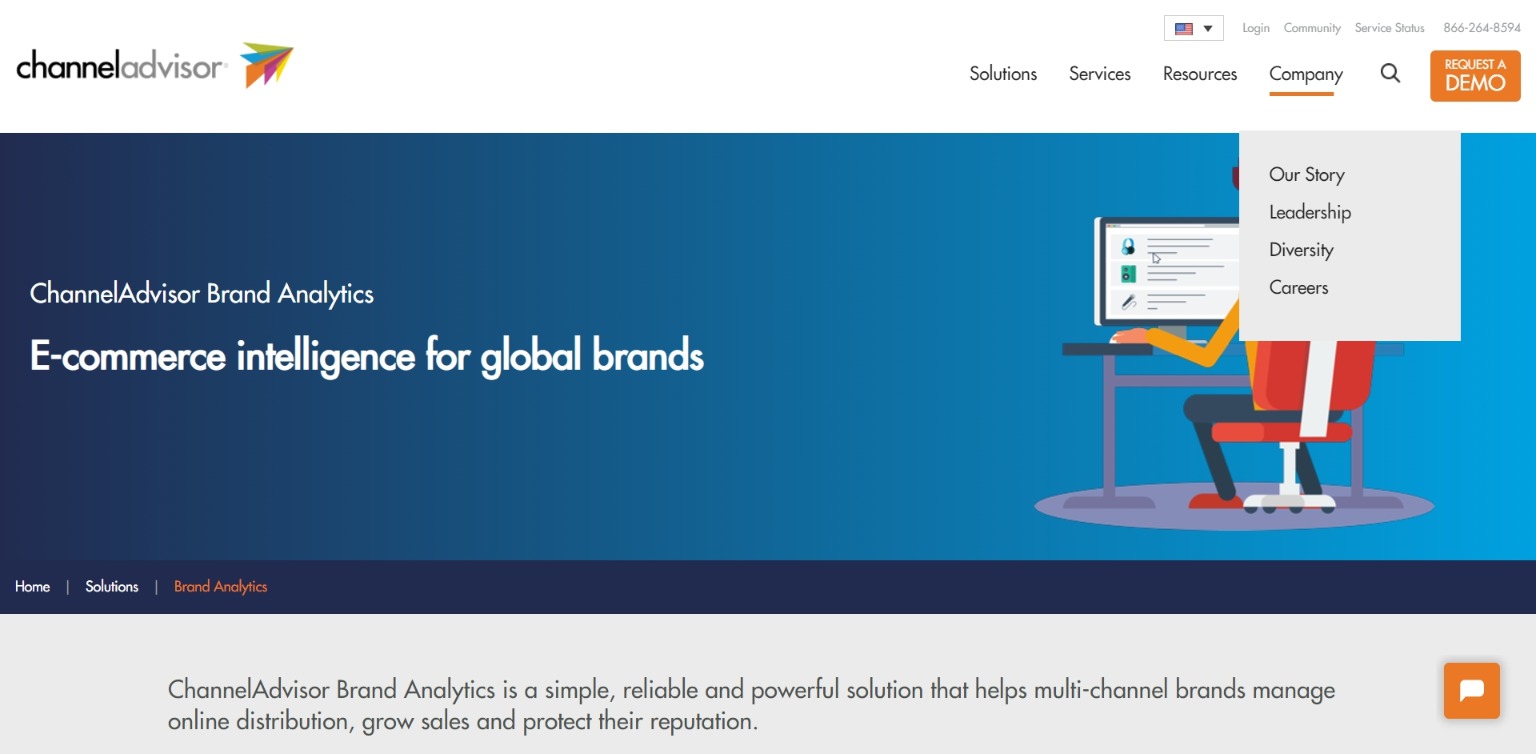 Using this insight, you can improve your own strategy across the retail sector and attract more customers.
AppMagic
"We provide monthly data for all our top charts absolutely free of charge! You need to have a Premium AppMagic account neither nor register to access that!"
If you want to skip the technicalities of an AppAnnie, then AppMagic is for you. It gives you market research in three licks, and that's how long it will take you to transform your own strategy as well.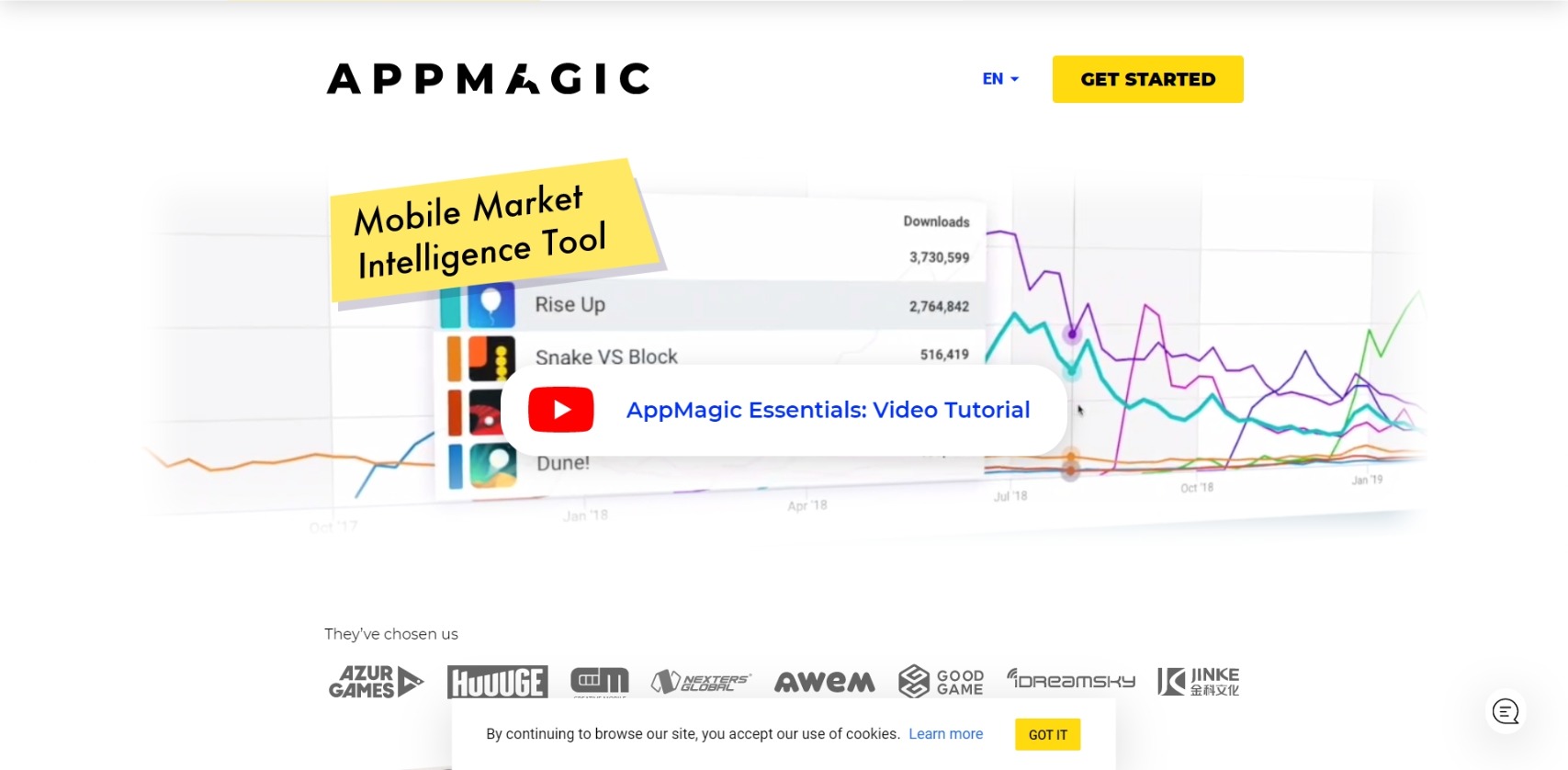 You can use the app to discover trends and facts that matter – and the dashboard provides a comprehensive insight into all the topics you are interested in.
Tubular
"Go beyond what you know—replace information silos with a holistic view of the entire video ecosystem, including your competitors."
With Tubular, you gain access to valuable insights of videos that do well on social media. Not only does it give you all the information regarding ratings and the context of videos, but it also provides you with a cohesive platform that allows for these to be compared better.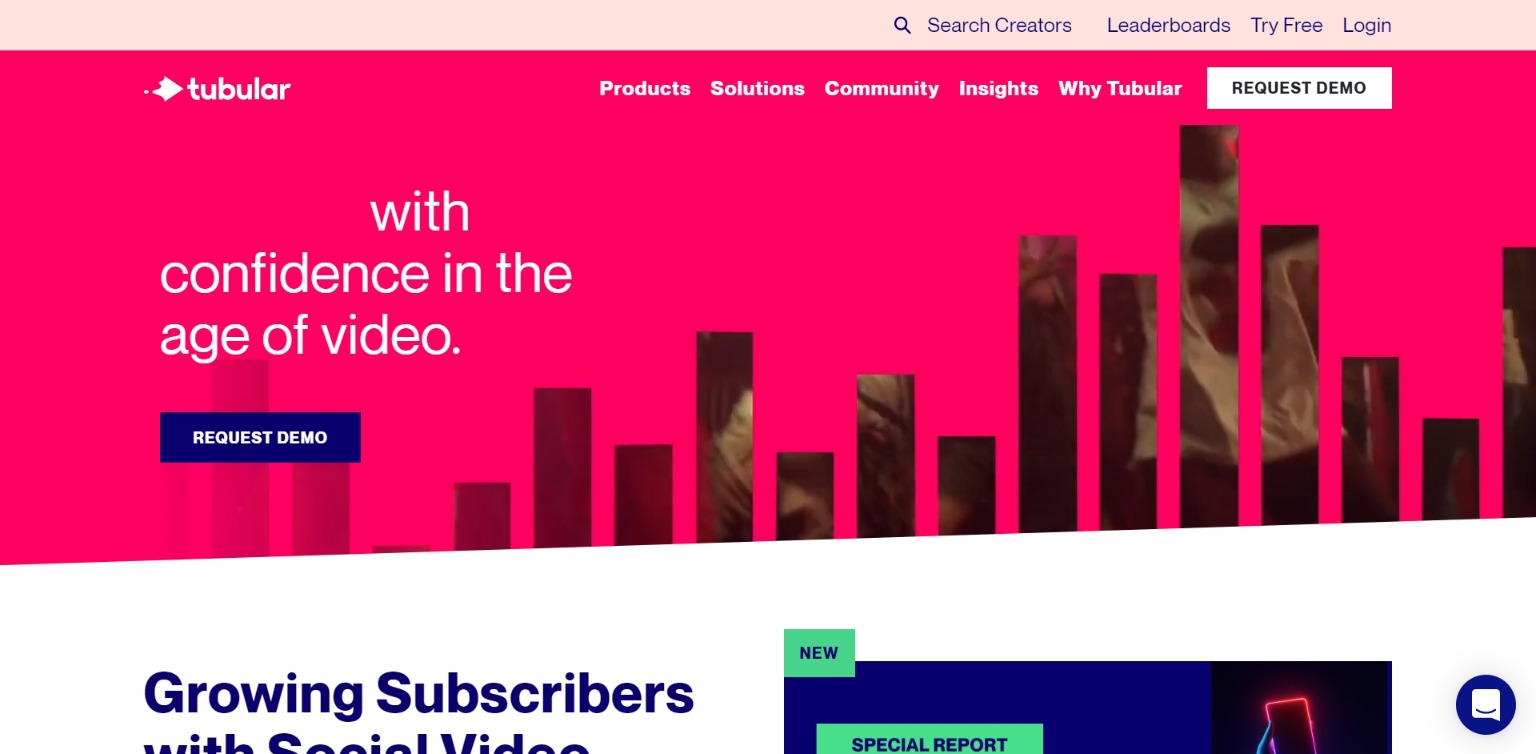 Tubular is a trusted choice among companies like BuzzFeed, Fremantle, LADBible, and many more.
---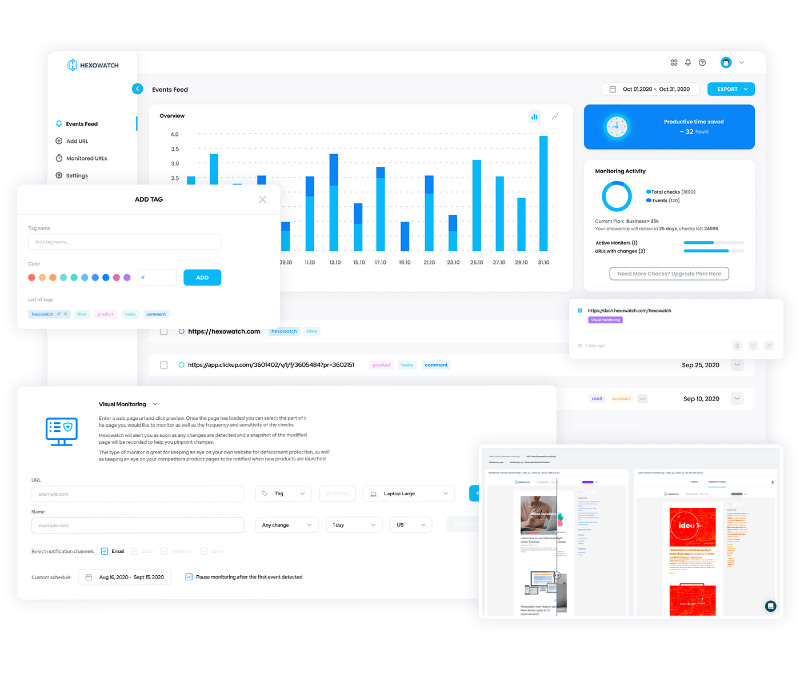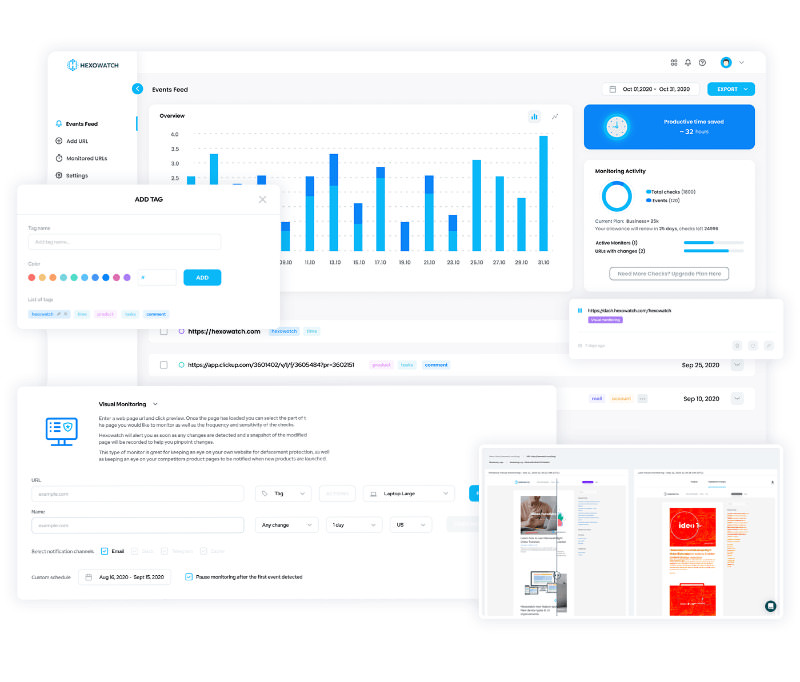 Automate page change monitoring with Hexowatch
Hexowatch is your AI sidekick to monitor any website for visual, content, source code, technology, availability, or price changes.

Hexowatch works 24/7 to help spot trends, spy on your competitors, visually check your website, keep an archive of every change and turn any website into your own private data source accessing changes as a downloadable CSV file, google sheets, or via Zapier.

Monitor any website and get started in minutes – no software, proxies, or programming required
CMO & Co-founder
Helping entrepreneurs automate and scale via growth hacking strategies.
Follow me on Twitter for life behind the scenes and my best learnings in the world of SaaS.