Today I'm super excited to announce the release of version 3.0 of Hexowatch: the easiest and most comprehensive change monitoring platform.
Marketing, product & research teams spend a crazy amount of time checking competitors, suppliers, industry websites as well as their own company websites for changes. Did a rival launch a new product or service? Are competitors undercutting our prices? Did that latest deployment mess up how our pages look like on mobile devices?
Featuring 12 different types of monitors, Hexowatch is a cloud-based recon drone that alerts you when visual, content, price, code, tech stack, backlink, or just about any type of change is detected on a page or API endpoint.
Version 3.0 brings a brand new UI and tons of platform improvements including:
⚡ Upgraded crawling and browser tech for all monitor types to improve compatibility with different types of websites
🤖 Better anti-bot countermeasures to prevent blocked pages
🌎 Optional residential proxy add-on, ideal to monitor websites that employ more complex countermeasures or to check pages from over 80+ different locations around the world.
---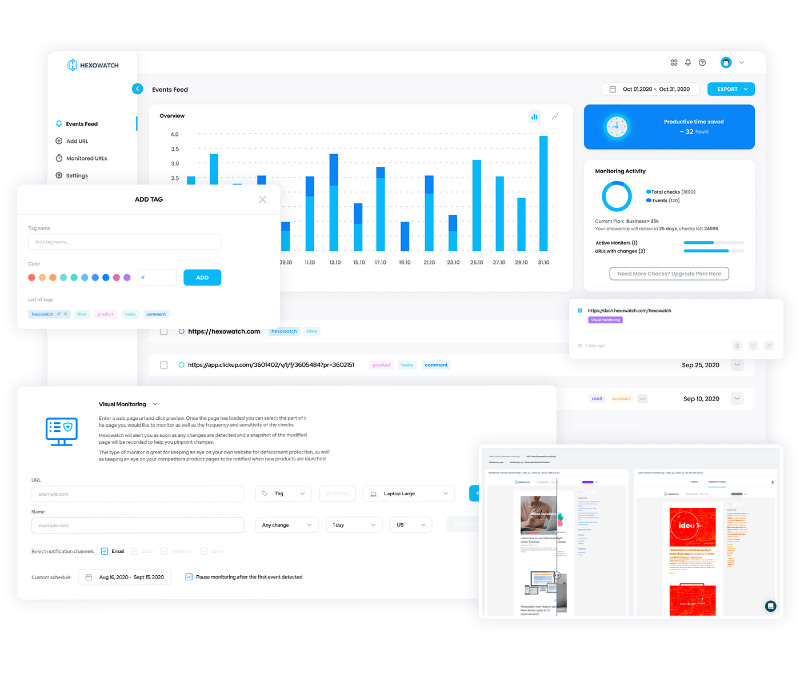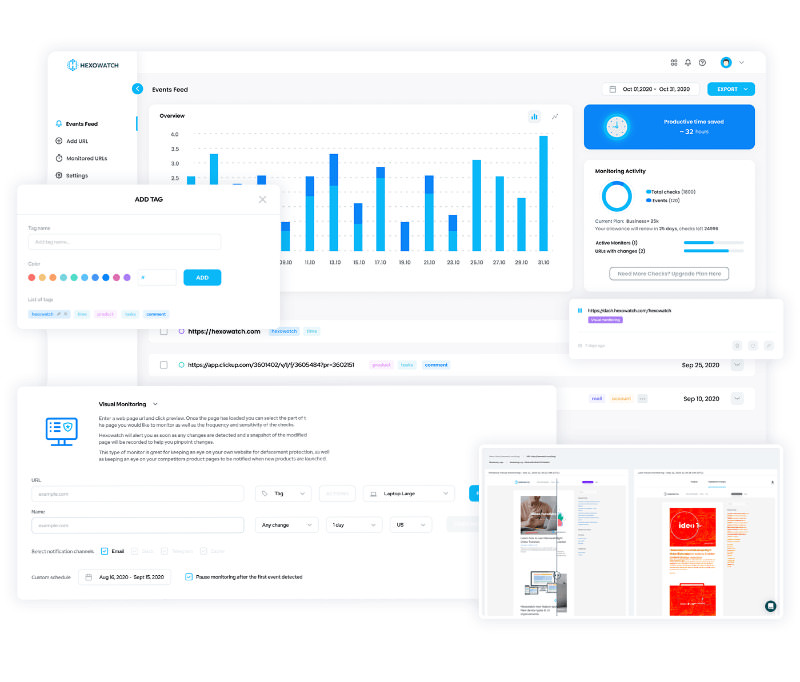 Automate page change monitoring with Hexowatch
Hexowatch is your AI sidekick to monitor any website for visual, content, source code, technology, availability, or price changes.

Hexowatch works 24/7 to help spot trends, spy on your competitors, visually check your website, keep an archive of every change and turn any website into your own private data source accessing changes as a downloadable CSV file, google sheets, or via Zapier.

Monitor any website and get started in minutes – no software, proxies, or programming required