I'm happy to announce we just deployed improvements to the Hexowatch platform, in particular boosting the abilities of our API for power users. 🔥
You can now access data for any Hexowatch monitor change to get the before and after screenshots, the HTML that was changed, the keywords that were found or tech stacks detected – to name a few. ⚡
In fact, we now support the following features via API:

⭐ Create different types of monitors
⭐ Get all monitors and their statuses
⭐ Trigger one time checks on any monitor
⭐ Resume or pause any monitor
⭐ Get monitor logs
⭐ Get data from any monitor change 

Full documentation can be found here.
Next, we fixed a lot of bugs reported related to page previews and not being able to retrieve data for some edge cases. 🚀
---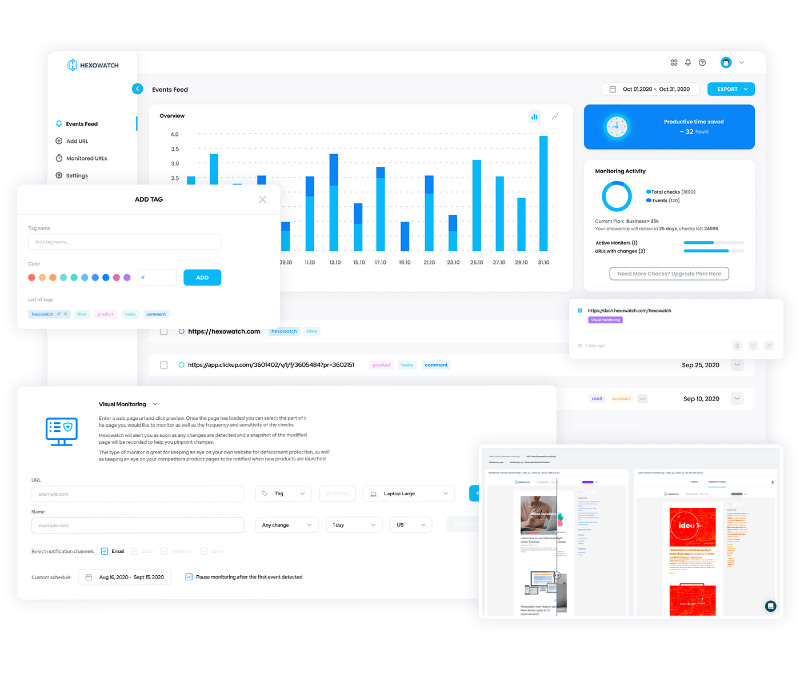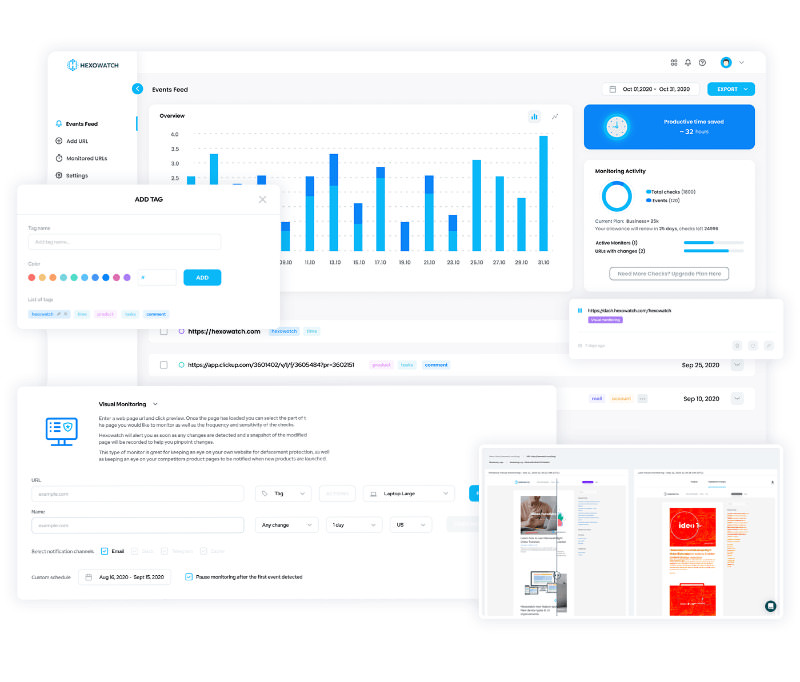 Automate page change monitoring with Hexowatch
Hexowatch is your AI sidekick to monitor any website for visual, content, source code, technology, availability, or price changes.

Hexowatch works 24/7 to help spot trends, spy on your competitors, visually check your website, keep an archive of every change and turn any website into your own private data source accessing changes as a downloadable CSV file, google sheets, or via Zapier.

Monitor any website and get started in minutes – no software, proxies, or programming required
CMO & Co-founder
Helping entrepreneurs automate and scale via growth hacking strategies.
Follow me on Twitter for life behind the scenes and my best learnings in the world of SaaS.