For every business, it is crucial to understand what's going on around them and what conversations are mentioning about their brand.
Media monitoring allows you to closely follow what is written about your brand and to respond to any crisis situations promptly.
Moreover, it provides a simple way of finding out the latest developments in your industry, detecting new trends, and predicting future trends.
Speed is crucial for media monitoring. Hence, trying to manually monitor press releases is a recipe for disaster.
The good news is that Hexowatch allows you to monitor press releases at scale and get notifications when important changes are detected.
In this case, we will set to monitor several websites and set to be notified when our targeted company name appears on the news.
Step 1: Create a new Hexowatch monitor
Go to your dashboard and create a new Hexowatch monitor.
You can choose among 13 monitors, depending on your needs. In this case, we will create a Keyword monitor to detect keyword changes on the monitored webpage.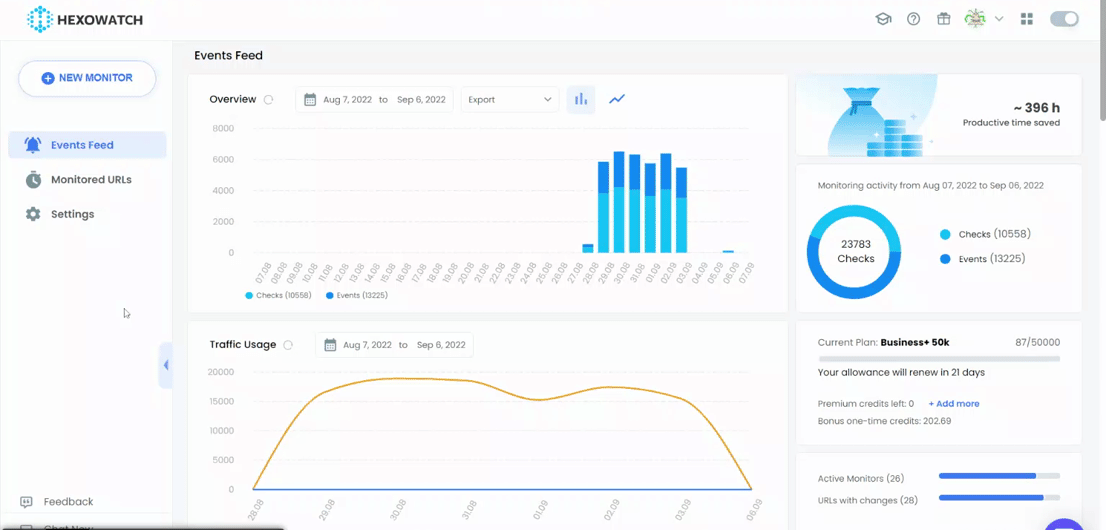 Step 2: Add the web page URL(s)
Go to the websites you want to monitor and capture the URLs.
Then, get back to the Hexowatch monitor and paste the URLs.
Please note, that you need to choose Bulk URLs option before getting started to be able to perform checks for several URLs.
Then, select the desired change type, the frequency of checks, and your proxy mode.
Select your preferred keyword or a number of keywords to be checked for.
To be notified, when any changes are detected, you can select your preferred notification channels to receive alerts.
In this case, we choose to get alerts via Email. Note, that you need to specify the email address in your settings and make sure to be connected to the desired communication channel in the Integrations section of the settings.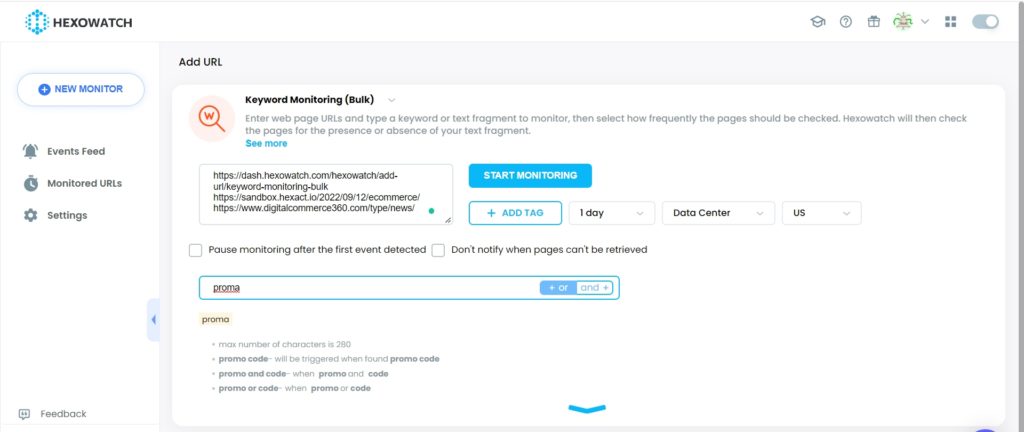 Step 3: Start Monitoring
Now, you can start monitoring.

Step 4: View the results
Once changes are detected, you can view them by clicking on the Detected Change.

---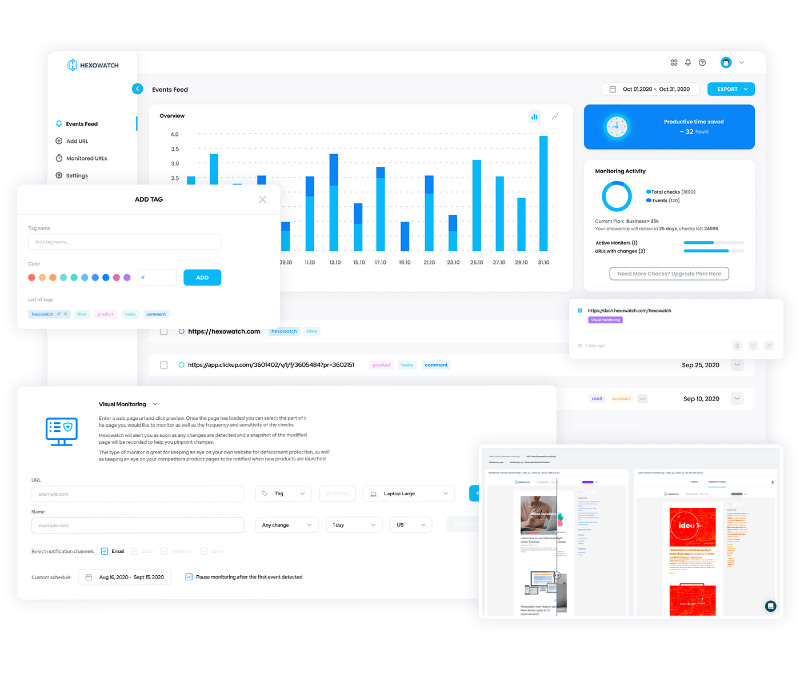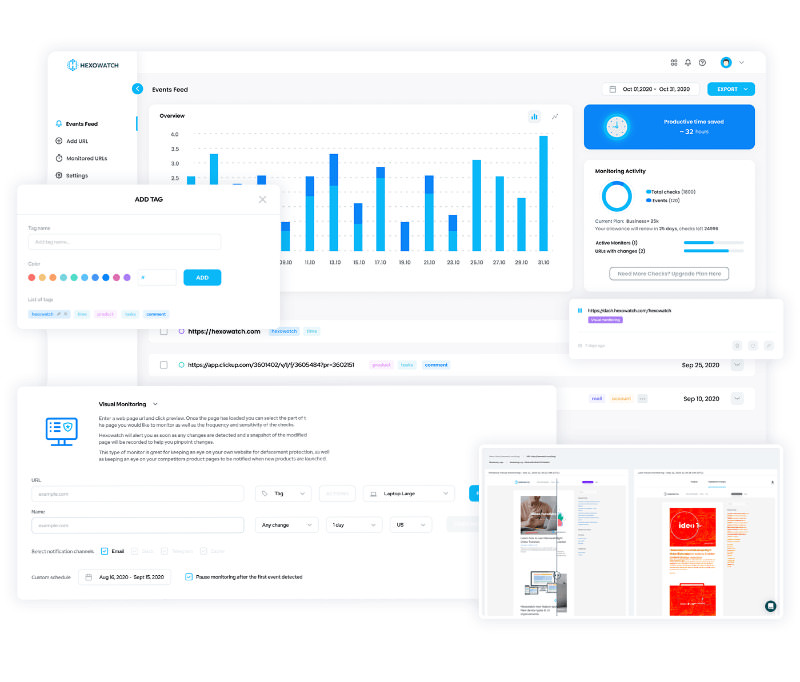 Automate page change monitoring with Hexowatch
Hexowatch is your AI sidekick to monitor any website for visual, content, source code, technology, availability, or price changes.

Hexowatch works 24/7 to help spot trends, spy on your competitors, visually check your website, keep an archive of every change and turn any website into your own private data source accessing changes as a downloadable CSV file, google sheets, or via Zapier.

Monitor any website and get started in minutes – no software, proxies, or programming required
Marketing Specialist | Content Writer
Experienced in SaaS content writing, helps customers to automate time-consuming tasks and solve complex scraping cases with step-by-step tutorials and in depth-articles.
Follow me on Linkedin for more SaaS content