This week we deployed lots of little UX improvements on Hexowatch including webhooks & 3rd party integrations for our new sitemap monitor, better email notifications and more.
Here are some of the updates and improvements you will find in your account:
✔️ Improved the email notification subject lines to include the monitor type and name / url to make it easier to handle email notifications
✔️ Added additional frequency check options
✔️ Improved HTML element monitor multi select refinements
✔️ Webhooks and 3rd party integrations for the new sitemap monitor
Also thanks for the feedback you have sent us about the new sitemap monitor we released earlier, we are now seeing lots of usecases in use for example checking entire deal websites (for new offers), competitors (for new product launches) as well as supplier or industry websites (for new updates that are not just limited to the blog or news section).
---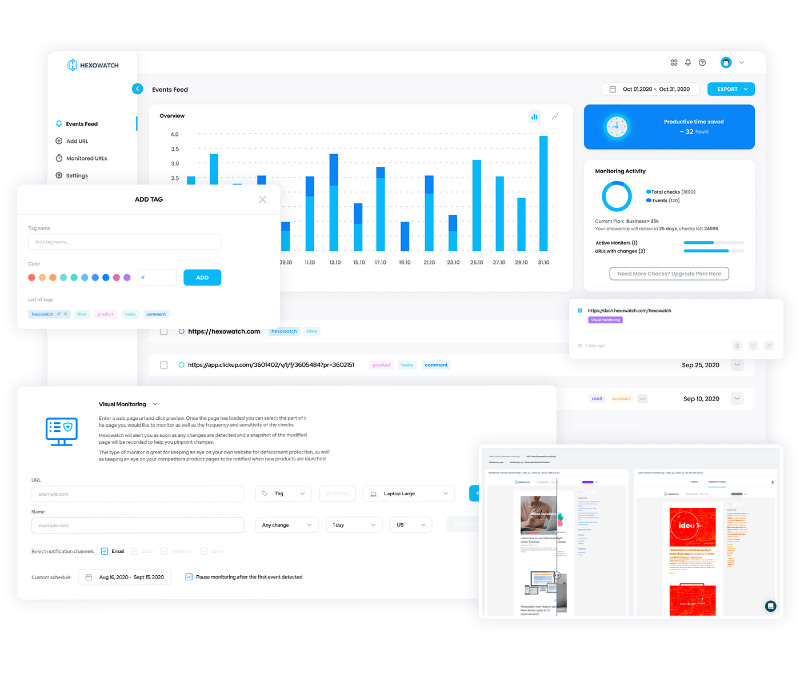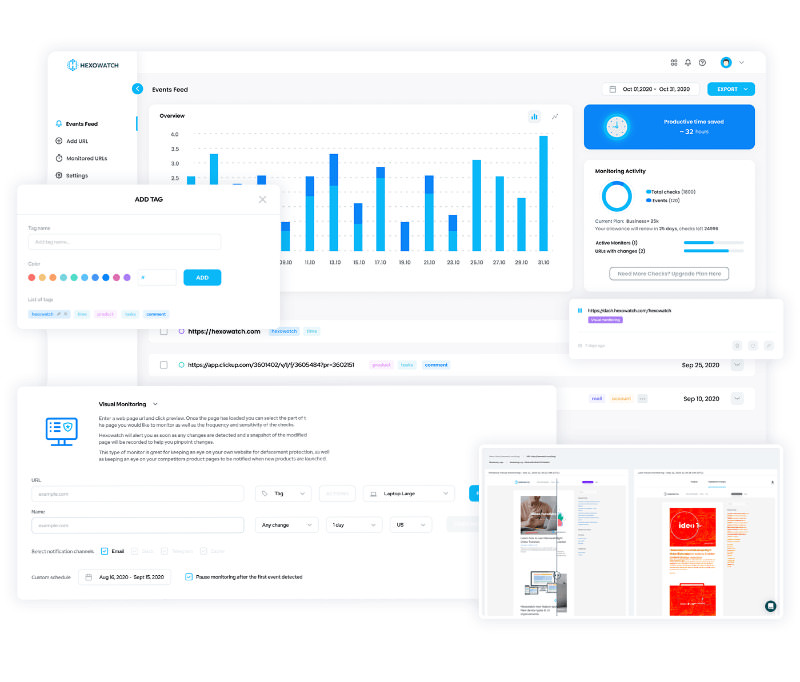 Automate page change monitoring with Hexowatch
Hexowatch is your AI sidekick to monitor any website for visual, content, source code, technology, availability, or price changes.

Hexowatch works 24/7 to help spot trends, spy on your competitors, visually check your website, keep an archive of every change and turn any website into your own private data source accessing changes as a downloadable CSV file, google sheets, or via Zapier.

Monitor any website and get started in minutes – no software, proxies, or programming required
CMO & Co-founder
Helping entrepreneurs automate and scale via growth hacking strategies.
Follow me on Twitter for life behind the scenes and my best learnings in the world of SaaS.