Save yourself time by using our HTML monitor to be alerted when products are restocked
Products going out of stock can hinder your business massively. Whether it's a replacement part for a machine, supplies or even monitoring your competition. And rather than having to check back each day for it comes back in stock. Our HTML monitor here at Hexowatch can monitor for any HTML changes in your chosen webpages. Instantly alerting you to when items are back in stock. You can also set up this monitor on your pages on your website so you can be instantly notified as to when items go out of stock. This can then help you as a business understand your product cycles and help you to more efficiently pre-emptively predict when your stock levels will run out so that you can ensure that stock isn't depleted. It also allows you to see which products are your best sellers and this insight can help your supply chain so you minimise the instances or time that these best-sellers are out of stock for.
How to set up the HTML Element Monitor
Firstly you need to set up an HTML monitor. You can do this by going to your Hexowatch dashboard and selecting 'Add URL' then HTML Monitor from your grid of options:-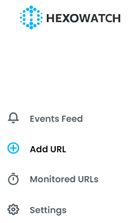 Now you need to select the page that has the item that is currently out of stock. We are going to use this page which as you can see has an item that is currently out of stock:-

Now the HTML object that we are going to be monitoring is the out of stock button. After all, the change that we are going to be detecting is for the button to change from out of stock to allow you to select a quantity of that product and add it to your basket.
To copy the link to that webpage into the below window once you've selected HTML element monitoring and choose the duration between scans of the site. For this example, we are going to set it to 5 minutes and to detect any changes at all:-

Once done, go back to the top of the page and click the 'start monitoring' button that should now be lit up. Now, to show you how this is indicated in the HTML monitor we have changed the button to 'click to buy' which indicates a change:-
The HTML monitor should then pick it up by giving you an alert similar to the below, it will also notify you through your chosen method. Ours was by email:-

Clicking into the above will give you a breakdown of what has gone and what is new. And although it is shown in code you should be able to distininguish what the change is. In our case you can see the letters and wording that have been omitted and those that have been added:-

---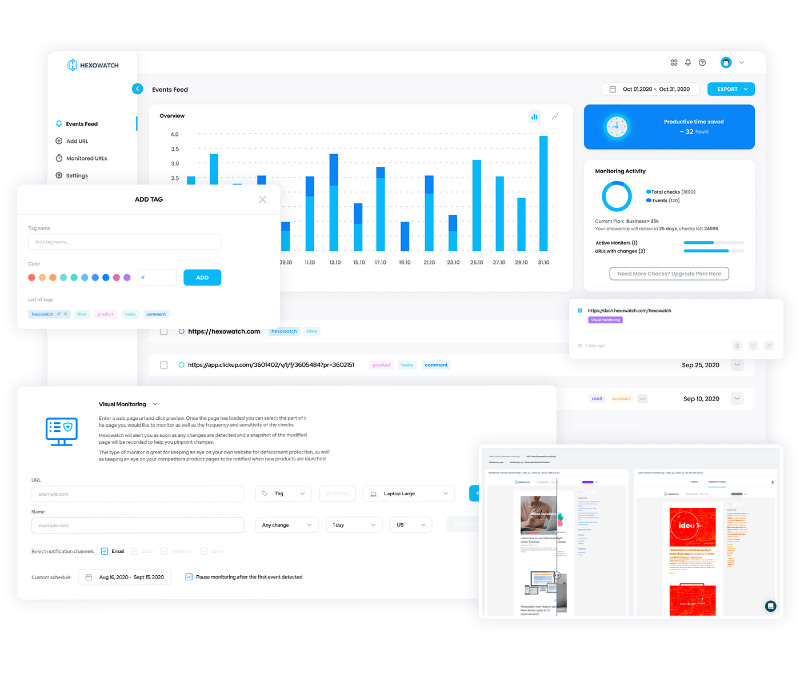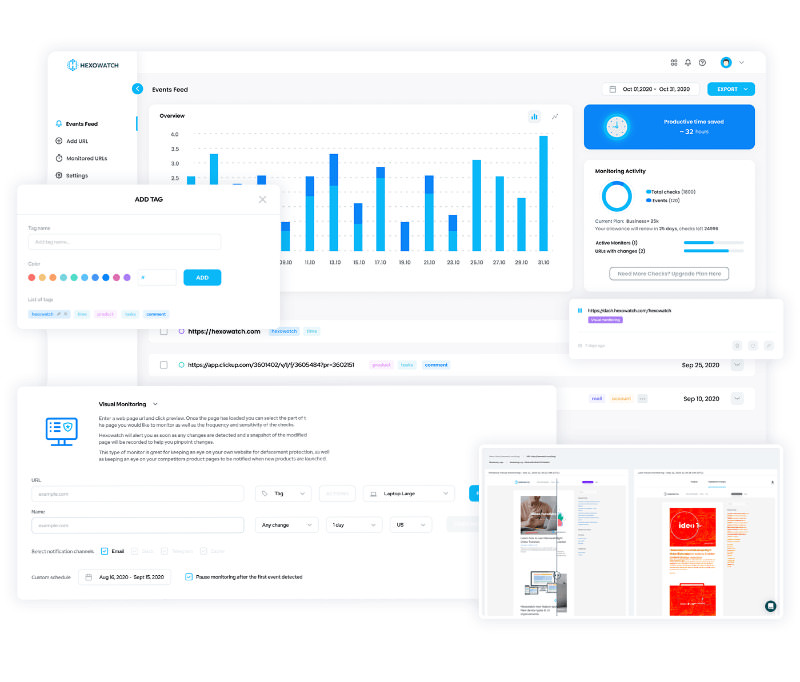 Automate page change monitoring with Hexowatch
Hexowatch is your AI sidekick to monitor any website for visual, content, source code, technology, availability, or price changes.

Hexowatch works 24/7 to help spot trends, spy on your competitors, visually check your website, keep an archive of every change and turn any website into your own private data source accessing changes as a downloadable CSV file, google sheets, or via Zapier.

Monitor any website and get started in minutes – no software, proxies, or programming required