Today we are happy to announce the launch of conditional rules in
Hexowatch
, now available in our HTML element monitor.
This is one of our most user-requested features and opens up a lot of automation possibilities as you can now trigger an alert when a number is less, equal or higher than a threshold, when text contains or doesn't contain a string as well as using AND as well as OR conditions.
For example, you can choose to only get alerts if a number on a page meets specific conditions like higher than X but lower than Y. This is ideal to also get alerts when product QTY goes under a threshold or if a price goes under or over a threshold.
You can also chain rules, for example:
If product stock quantity is < than 10 OR availability is "out of stock" then trigger an alert.
If product price is under $200 AND availability is "In stock" then trigger an alert.
Combine this with webhooks, Zapier, Integrately or Pabbly connect and the possibilities are endless.
To access this new feature head over to the HTML element monitor and follow these steps:
Choose the page to monitor and click preview
Once the page has loaded click the number you want to track and right-click to pick the element HTML code
Click Select with conditions
Choose the data point and set your condition and click save
You can now Save or choose another AND or OR condition
This is version 1.0 and we will be improving this with more conditions soon!
---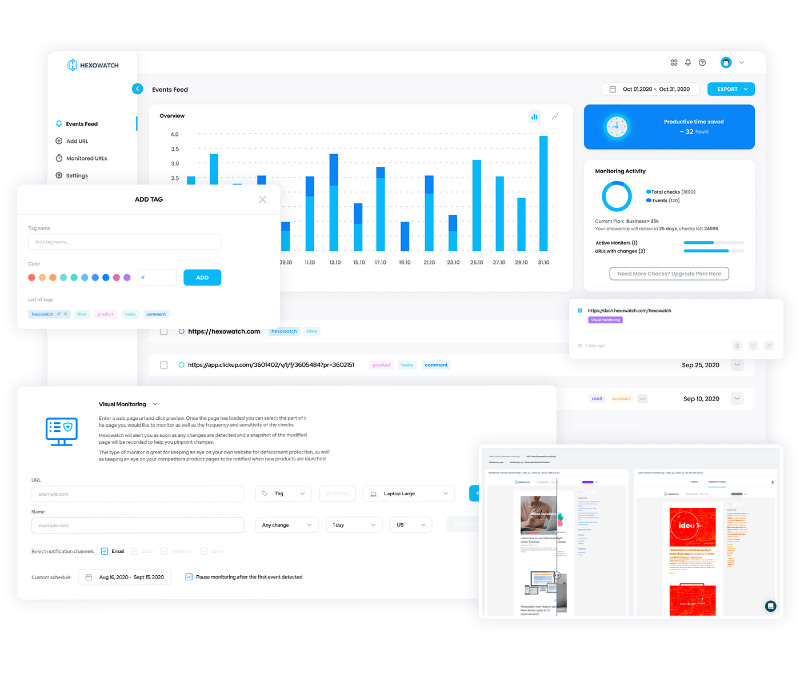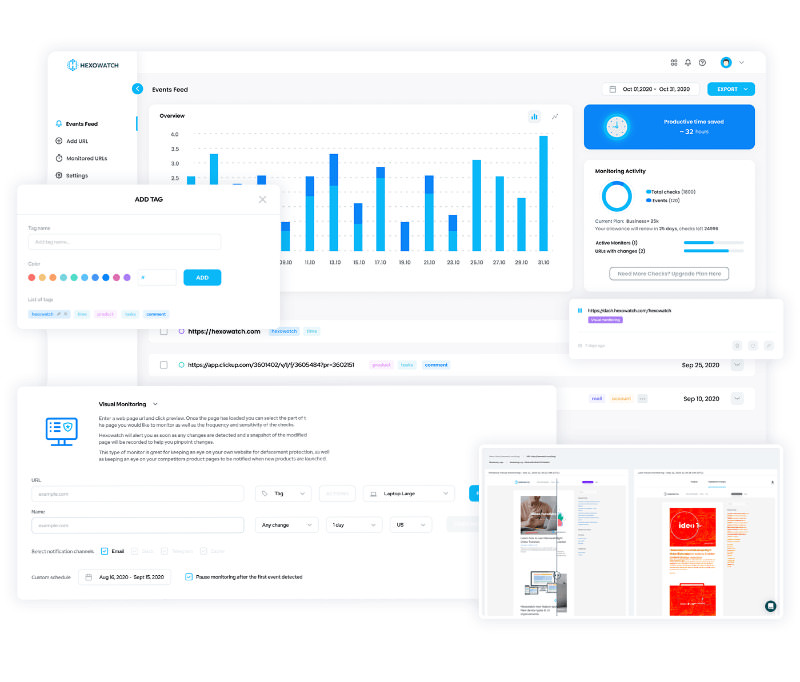 Automate page change monitoring with Hexowatch
Hexowatch is your AI sidekick to monitor any website for visual, content, source code, technology, availability, or price changes.

Hexowatch works 24/7 to help spot trends, spy on your competitors, visually check your website, keep an archive of every change and turn any website into your own private data source accessing changes as a downloadable CSV file, google sheets, or via Zapier.

Monitor any website and get started in minutes – no software, proxies, or programming required
CMO & Co-founder
Helping entrepreneurs automate and scale via growth hacking strategies.
Follow me on Twitter for life behind the scenes and my best learnings in the world of SaaS.