The Xbox Series X is the latest console launched by Microsoft in 2020 competing with Sony's Playstation 5.
Xbox series X is the 4th generation of Xbox consoles and part of the 9th generation of home video games.
Its sales have soared in the first quarter of 2022. And, it is not surprising that Xbox Series X became the leading console in terms of total units sold, not just in the United States of America but worldwide.
The sales of Xbox X have reached over 14 million worldwide. And this number is growing.
Nevertheless, Microsoft's popular console has issues with stock, and according to recent studies, the stock issues will continue to grow in the future exacerbated by chip shortages and factory closures due to COVID 19.
How to buy an Xbox series X when all the retailers are out of stock?

If you're having trouble buying an Xbox, we are going to show you how you can skip the queues and get Xbox series X stock alerts as soon as a retailer gets more stock.
The good news is that it takes just a few minutes to set up a change monitoring alert for your favorite retailers using Hexowatch, no coding or technical knowledge required.
How to set up an Xbox stock alert using Hexowatch
First up, go to https://hexowatch.com to register for a free account.

Next, make a list of product pages you want to monitor, for example:

https://www.bestbuy.com/site/combo/xbox-series-x-and-s-consoles/7298b293-4d51-43fd-adb4-ad00cfa76c4f

https://www.gamestop.com/consoles-hardware/xbox-series-x%7Cs/consoles/products/xbox-series-x/229056.html
Step 1: Choose your preferred monitor
Go to the Hexowatch dashboard and from the monitors' list, choose the one that is the best fit for you. Here, we will choose the HTML element monitor, which lets you monitor any field on a page, for example the out of stock message or the availability field.
Step 2: Add the web page URL to monitor
Add the previously captured product page URL.
Click Preview. Then, set the type of changes to monitor and the frequency of checks.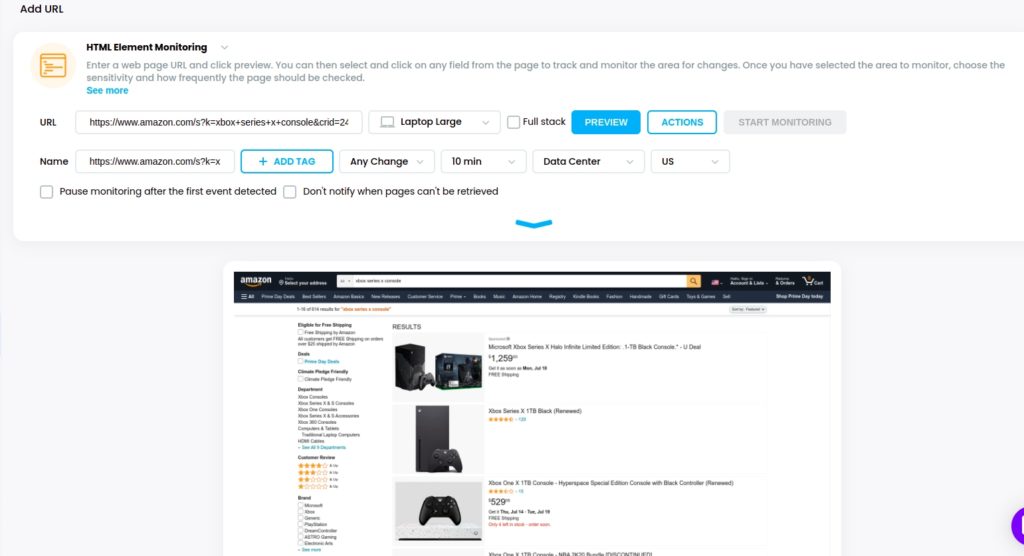 You have the option to select your preferred notification channels (Email, Slack, Discord, Telegram, Zapier, Microsoft Teams, Browser Notifications) to get instant notifications when changes are detected. Before selecting the channel, be sure to have it integrated into your Hexowatch account.
Additionally, you can select custom scheduling options, we recommend checking every 12 hours or less.
Step 3: Choose the HTML element
Select the HTML element by clicking on it and choosing "Show element HTML code".
Then, click "Select".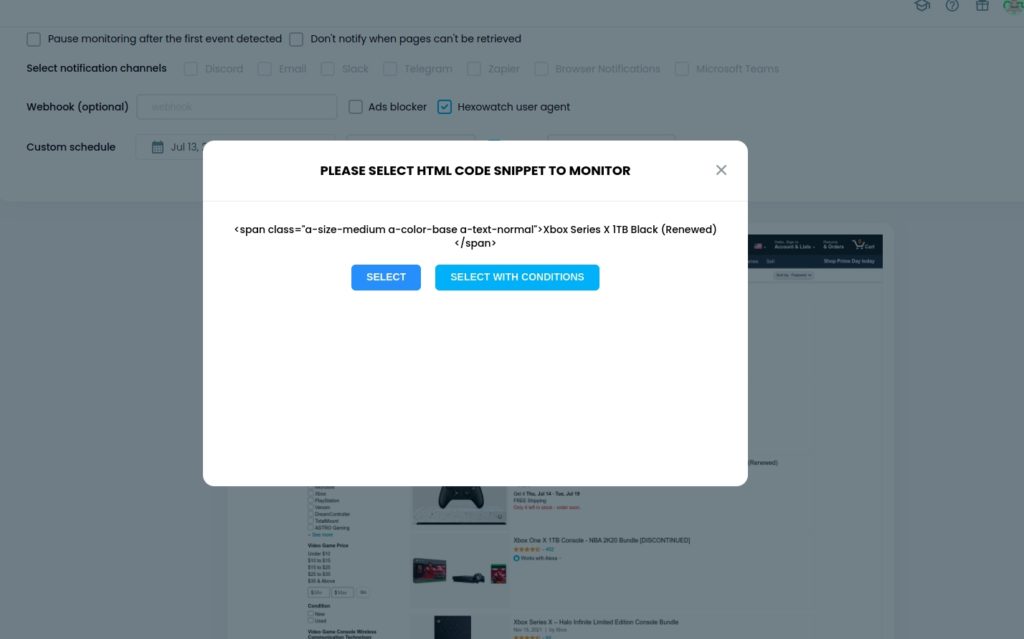 Next, click Start monitoring.
Step 3: View the detected changes
Once the HTML element monitor detects a change, you will be notified via your selected channel so you can purchase your console as soon as it becomes available to the public.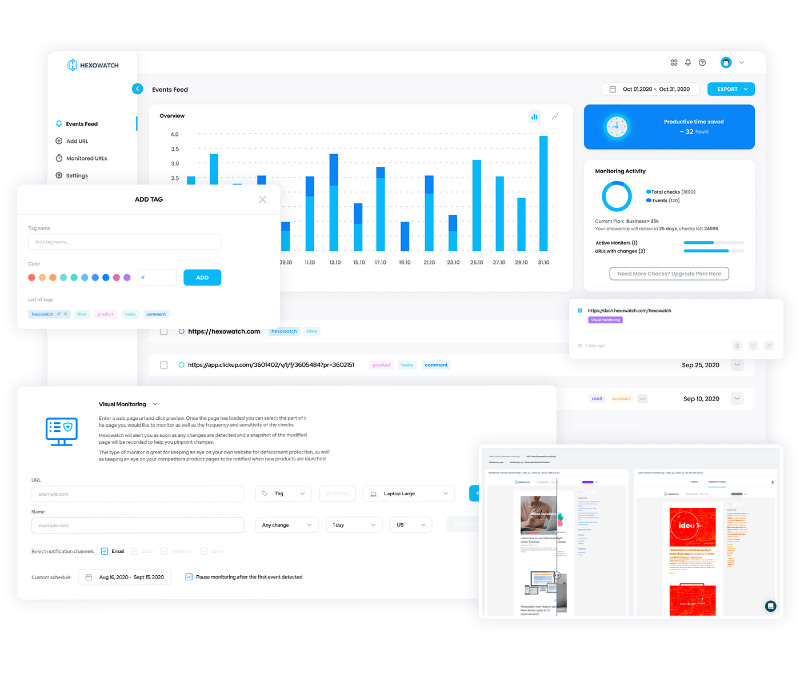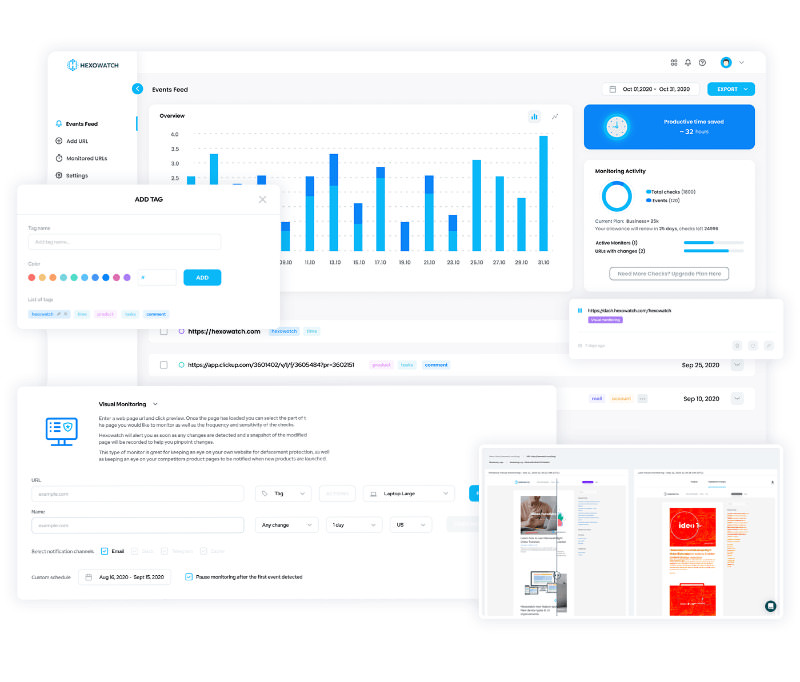 Marketing Specialist | Content Writer
Experienced in SaaS content writing, helps customers to automate time-consuming tasks and solve complex scraping cases with step-by-step tutorials and in depth-articles.
Follow me on Linkedin for more SaaS content